This week, five independent anime studios have launched crowdfunding campaigns on Kickstarter. While crowdfunding campaigns have already taken place to help finance anime productions, this campaign, in particular, is a bit special. Indeed, it is part of an initiative by JETRO, the Japan External Trade Organization, to help these companies reach global audiences and support them in organizing and promoting these projects. Moreover, the five studios involved, 4°C, Picona, Ekura Animal, Gorilla, and Public Arts, are almost all very small companies that have, until now, specialized in outsourcing. Today, they are trying to produce their own original works.
At Full Frontal, we believe in the value of diversity and are very happy to support these studios in their efforts to create something new and different from the rest of anime. We had the opportunity to interview staff from each studio. These interviews will be released over the month of January alongside the campaigns to help raise awareness about them. But first, let us introduce the initiative and each project.
Disclaimer for transparency:
This article was done in collaboration with a governmental organization in Japan and is promoting a campaign by that organization. This is not a sponsored post and fullfrontal.moe has not received any compensation or benefits for this article.
What is JETRO?
First, we'll begin by presenting the institution behind this campaign, JETRO. JETRO is a government-related organization that works to promote trade and investment between Japan and the rest of the world. This is achieved on the one hand by trying to attract foreign capital to invest in developing their activities in Japan and on the other by supporting small and medium size Japanese companies in exporting their products on the global market. While JETRO's activities cover all kinds of industries, they also include animation.
JETRO's efforts include information campaigns aimed at anime studios regarding trends in global entertainment markets and business events between Japanese anime rights holders and foreign distributors. But as we were told by Ms. Shibata from JETRO's marketing division, which is in charge of this initiative, «Inquiries from overseas buyers tended to concentrate on content from major studios with a certain level of name recognition, which limited the access of indie studios.»
Just as non-Japanese companies favor studios with an already well-established brand, securing funding in Japan for small studios is incredibly difficult, especially if they want to create original projects. The goal of this campaign is to provide an alternative to this situation: not only would it lead to the production of original projects, but it also helps to make small studios more visible and connect them with potential fanbases all over the world. It will certainly not revolutionize the anime industry or solve the problems that plague it. Still, it will hopefully bring more attention to smaller creators and make their works a reality.
More concretely, JETRO was in charge of selecting the applicants, and the first step of their support was to help the companies organize the crowdfunding campaigns by providing advice to each studio about how to best lead the campaign, in collaboration with Kickstarter expert D2CX.. Moreover, they will promote the projects through their own channels, that is, to their business partners and at various events, such as anime conventions or exhibitions. Finally, they will produce promotional videos for the projects that manage to clear their goals. The projects that achieve their target goal will continue to receive help from JETRO, which will help the anime studios connect with production companies and investors in March.
fullfrontal.moe was one of the media contacted by JETRO in order to help promote this initiative. As stated above, by doing this, we hope to support greater diversity in the anime industry and shed light on lesser-known creators. 
The projects
So what are the five projects that have been selected to participate in this campaign? We will present in the same order we will release our corresponding interviews. You can also go check out their Kickstarter pages through this link!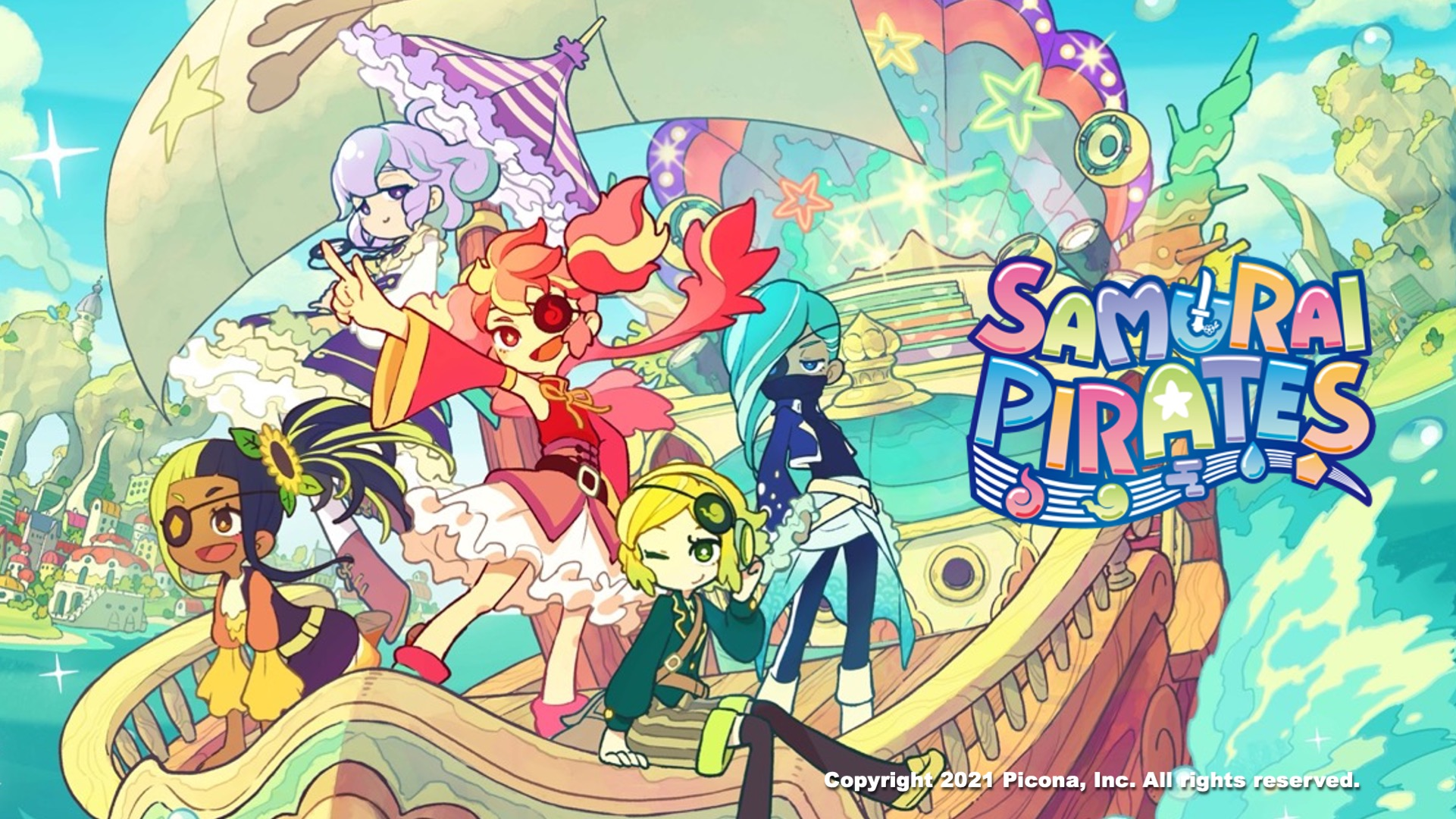 1 – Samurai Pirates – Picona Creative Studio
Picona is an animation studio specializing in 3D CG, specifically cel-shaded 3D CG. They are known in the industry for their long-standing work on the Aikatsu! series or, more recently, through their work for studio MAPPA shows such as Dorohedoro or Chainsaw Man and produced an original work through the 2018 Anime Tamago initiative.
Picona seeks to raise $ 70'000 to help produce Samurai Pirates, a Canadian and Japanese co-production aimed at children.
Samurai Pirates is a story inspired by the pirates that used to roam the southwest sea of Japan, who were considered "thieves with morals." The series seems to combine elements from idol and magical girl shows.
The colorful Character Designs were made by Sayaka Shimada, who used to work at the Japanese video game studio Level 5 on games such as the Professor Layton series.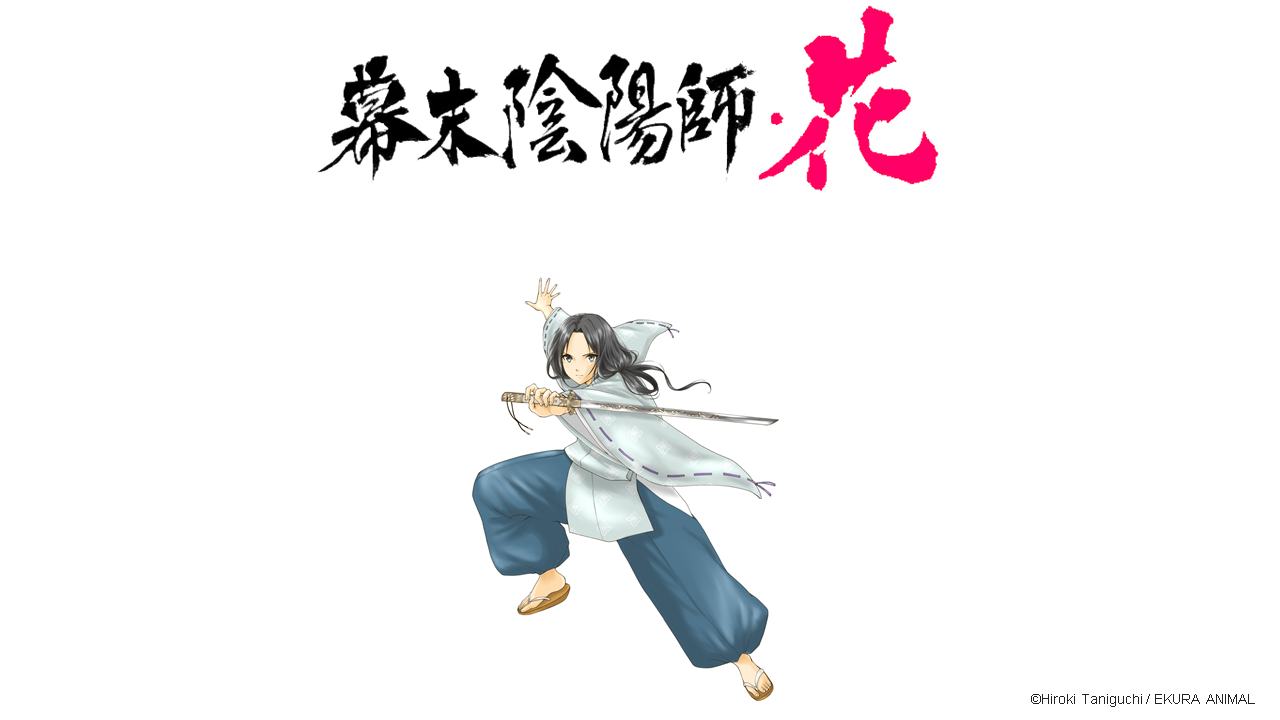 2 – The Last Diviner Hana – Public Arts
Public Arts is a small structure created by Hiroki Taniguchi – in fact, he is the sole employee of it. Hiroki Taniguchi is a creator and producer with a lot of vision and convictions, with experience in anime production and live-action.
We met and befriended him at the Annecy festival in 2022, and his participation in this initiative played a significant role in our choice to help promote it.
Mr. Taniguchi doesn't like the traditional way of producing anime, it's top-down, very rigid, and it easily slows production down and makes it fall apart. For these reasons, he wants to create works with a different mentality, with more horizontality and exchange between all parties.
The work he is presenting is a story about a girl who becomes an Onmyoji, a diviner, at the end of the Edo period. Stories about Onmyoji are quite popular in Japan but usually focus on the Heian period. Historically, only men could become Onmyoji, so Hana will have to face the many obstacles standing in her way. Mr. Taniguchi sought assistance from a professor at Kyôto Women's University who is an expert on Onmyoji to help ensure that he wrote an accurate representation of these diviners during the Edo period.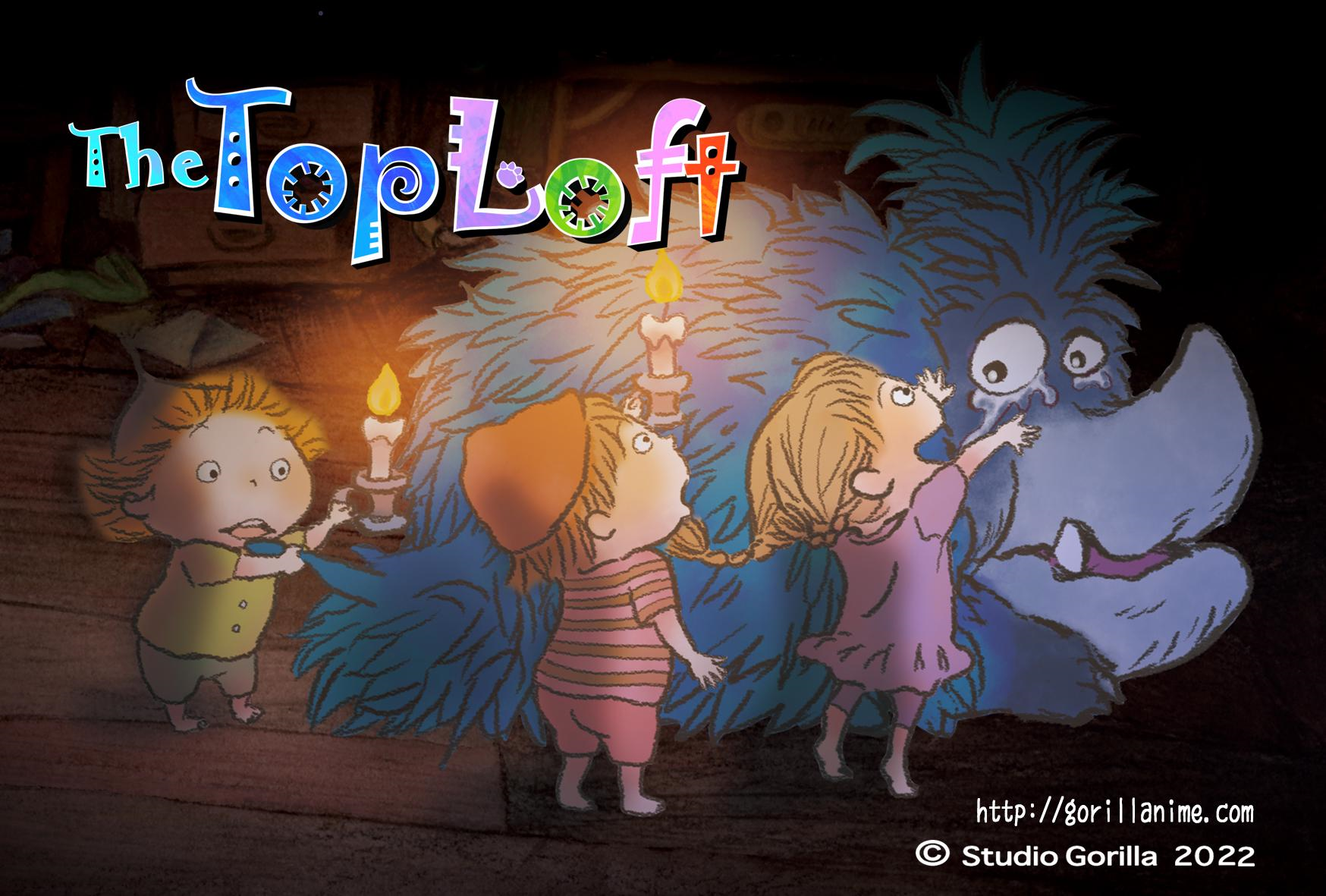 3 – The Top Loft – GoRILLA Animation Studio
GoRILLA is an animation studio created by five animators as they became moms. The long commuting hours to the animation studios along the Seibu Ikebukuro line were incompatible with the responsibilities of being a mother, so they decided to gather together to create their own animation studio. They have been focusing on creating works for children, such as Hometown Rebuilding: Folktales from Japan, a series similar to Group TAC's Manga Nippon Mukashi Banashi, adapting several traditional Japanese folktales.
The work they wish to promote through this crowdfunding campaign, The Top Loft, is not an anime series but a moving picture book with 26 chapters in which the three protagonists meet several nice Kaiju.
The $ 30'000 they are looking for through their Kickstarter Campaign will go towards the production of the first three chapters, which will be fully narrated in English.
4 – Heike Monogatari Emaki – Ekura Animal
Ekura Animal is an anime subcontracting studio with a lot of experience. Founded by ex-animators from Shin-Ei Animation, the studio may have been most known for being the workplace of one of the most talented animators in history, Manabu Ohashi. Ekura Animal counts veteran animators such as Toshiyuki Honda, who is most known for his work on Doraemon.
Ekura Animal is also known for their original production Kaze no yô ni, an adaptation of Tetsuya Chiba's manga, which had been financed through a crowdfunding campaign.
This time, Ekura Animal seeks to make something completely different by adapting the Japanese Epic The Tale of the Heike into a paper cutout animation film. To make this animation film, they have teamed up with Shu Koide, an artist renowned for his paper cutout artworks.
The $20000 Ekura Animation is looking for will go towards the production of a 45-minute movie.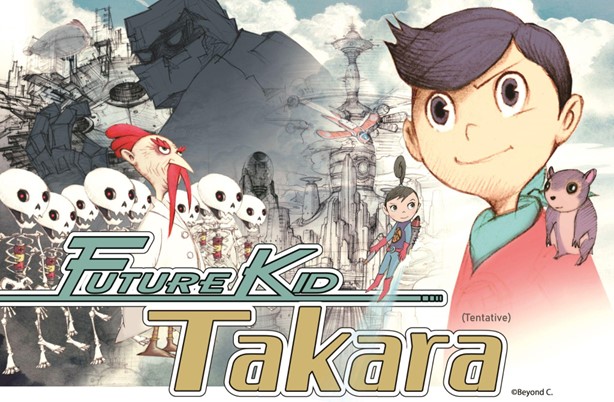 5 – Future Kid Takara – Studio 4ºC
Probably the most well-known studio participating in this campaign, Studio 4ºC is renowned for cult classics such as Memories, Mind Game, and the breathtaking Children of the Sea.
One could wonder why such an established studio is participating in this initiative. Still, the fact is that they are an independent studio for who it is often difficult to find sponsors and production companies who will back up their projects.
Futur Kid Takara aims to be a 3D work, visually similar to Poupelle of Chimney Town. In fact, Poupelle's chief animation director Yuta Sano will be directing this work.
The story will be a Sci-Fi adventure themed around environmental and climate issues. The first visuals and concept arts released have the distinctive look of Studio 4ºC productions and seem very promising.
With the $ 20'000 raised through the Kickstarter campaign, they seek to produce a 15 seconds pilot film which will help find the necessary investors to produce the feature film.
Stay tuned throughout the month to learn more about the creators behind each project, and don't hesitate to participate in the campaigns of the projects you find promising and interesting..
You might also be interested in