July 4th is a festive day at fullfrontal.moe – but not for the reasons you might think! July 4th, 2018, is the date at which the fullfrontal.moe domain was first registered, and, as such, today marks our fifth anniversary!
I had already written a piece about what led me to create fullfrontal.moe a few years ago, and I had promised a follow-up about the adventures within the collective but revised against it at the time, thinking that not enough had happened for it to be a story worth telling. A lot has happened in the meantime, and I always feel like 5 years is an excellent start to celebrate an important anniversary. Half a decade already! And it all started with a mockup website using the illustration above as a placeholder. It took a few more months before the first articles were posted, first, some interviews I had done previously translated into English, and some more months before fullfrontal.moe's first original content.
The beginnings were rocky, it was hard to get interviews. Back then, we would try to go through publishers, but since we live in France and the website is in English, we were often ghosted or turned down. While Arnaud and I were in Japan and got to interview Mr. Kawamori by just mentioning we had a website, we realized that we definitely didn't need such middlemen which would only hinder us as our objectives are antinomic: theirs is to sell a product, ours is to appraise art.
I also remember I was already imagining us with thousands of followers after publishing the translation of this interview with Hideaki Anno from the Studio Khara 10th Anniversary Exhibition pamphlet. "It's an interview with Hideaki Anno that hasn't been translated yet, it's sure to be a hit!" I was thinking. In the end, there were more people sharing the tweet because of Takeshi Honda's illustration than because of the interview itself.
Then in 2020, Matteo joined the team, and he has since become a pivotal figure in it. Without him, the website wouldn't be what it has become, as he carried through by regularly publishing and keeping the website alive when everyone else was busy. He has become a close friend, an associate, and we share the same vision about what we want fullfrontal.moe to become.
The past two years especially have been a turning point, as we have been able to expand our network and organize ourselves to try bringing the content that we have always dreamt to see. Passion fuels every single line we publish, and we're not close to stopping.
What should have been just a place to share my thoughts about anime has grown way larger than what we intended. Only a fraction of all the work we're putting into fullfrontal.moe makes it to the public. We're always thinking ahead about what the next step will be, and organizing to make it happen. Things move slowly at times, which can feel frustrating, there are a lot of projects underway, and we're trying to build the foundations that will allow us to keep growing further.
Finally, I'd like to share with you some numbers telling of the road we've made so far:
26 people who have contributed to the website, with 16 active members currently.
126 articles published, among which:

36 interviews, 6 of them available in Japanese
53 blog posts

73429 visitors
182806 pages viewed
3240 Twitter followers
I'd like to thank every person that has helped to get this far: every person that has contributed to the website, every single reader, every single follower, everyone who has shared or commented on one of our articles, every single one of our generous patrons who help us by pure generosity, every person that we interviewed, all those who have helped us set up these interviews, all the support staff of our web hosting service who helped me each time I nearly broke the website, all those who talk to us when they meet us at events, all those who are thankful for the work we do. To every single one of you, thank you for these five years, and here is to the five more great years to come!
Like our content? Feel free to support us on Ko-Fi!
You might also be interested in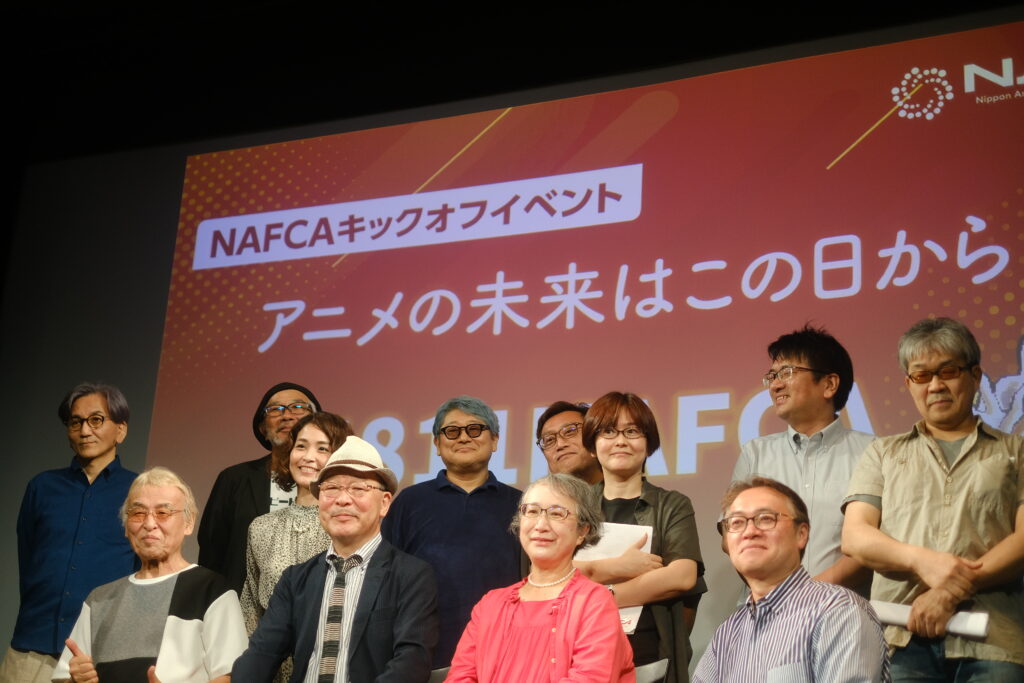 Building anime's future – NAFCA Kick-off Event
Earlier this year, we have seen the rise of a new organization set to defend the interests of people working in the animation industry, the Nippon Anime & Film Culture Association, or NAFCA. The association has laid out a roadmap of what it wants to achieve and...