Through my visit to the 7th edition of Tomiket, we would like to dive into what makes the soul of niche Otaku events in Japan. How do Japanese fans express and share their passion for specific interests, and what can you expect out of them?
Like our content? Feel free to support us on Ko-Fi!
Comiket is undoubtedly the most well-known convention for anime fans in the world. Despite its span, it still holds a particular place within the fan meetings environment: Comiket focuses mainly on Doujins, per se amateur works.
Indeed, its creator, Yonezawa Yoshihiro, also an influent manga critic, first hosted Comiket following left-wing equality, anti-mainstream industry golden rules as such as permission for any already existing work parody, unauthorized entrance for professionals, equal treatment for each circle, etc. Yonezawa also participated in Zenkyoto protests and happened to have a quarrel against the police in the late '60s – if you want to learn more about him, I invite you to visit Yoshihiro Yonezawa Memorial Library in Meiji University, Tokyo. Today's Comiket may have lost some of those ideals, but its horizontal organization and focus on amateur works remain unchanged.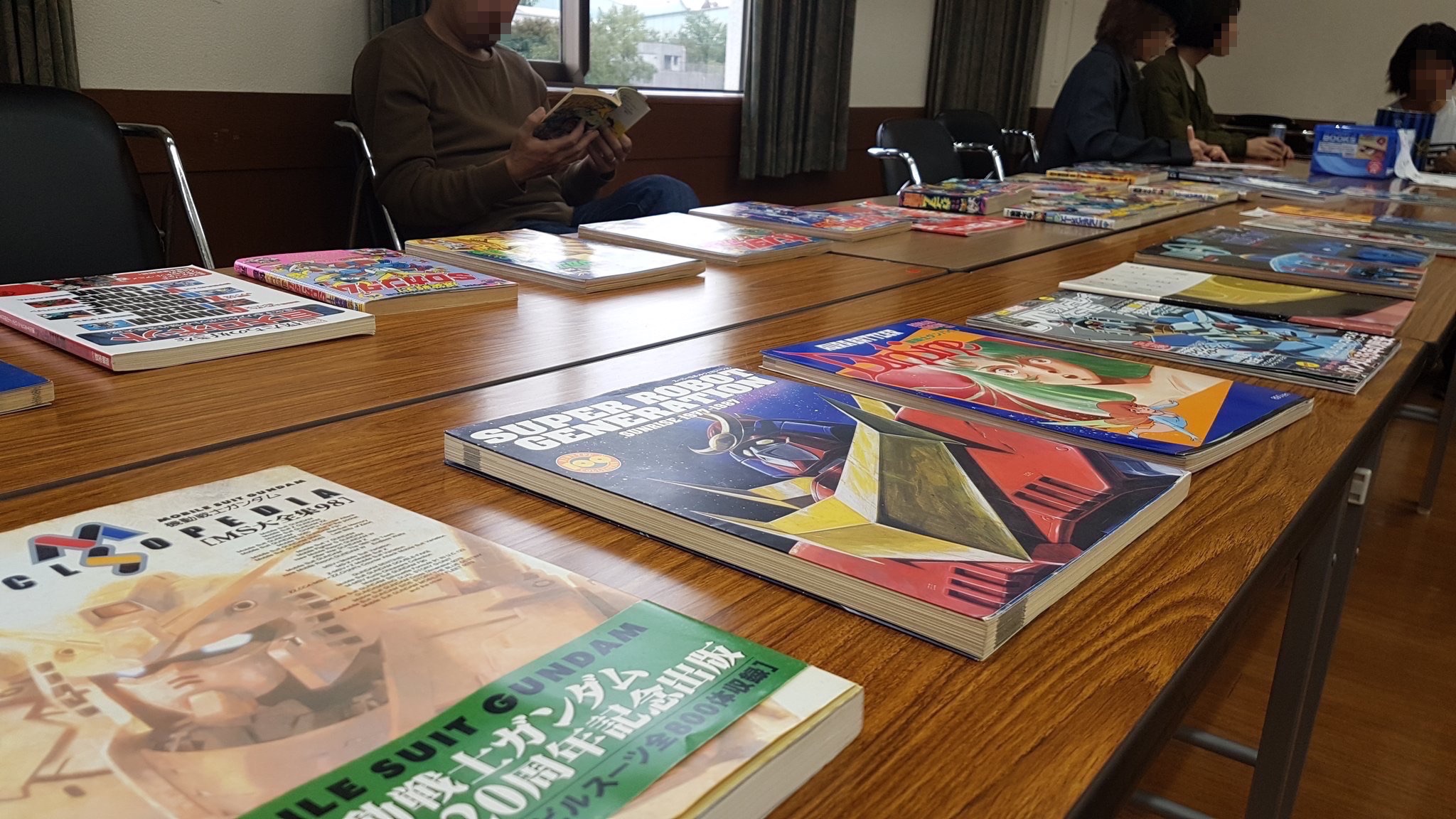 A brief history of Tomiket
Comiket is all good and well, but do you know about Tomiket? As you undoubtedly found out by its name, Tomiket consists of a whole convention focused on Yoshiyuki Tomino's work as a director. It took place in Tokyo on the 3rd of November, and it was also my first doujin convention ever in Japan. I wanted to share with you this intimist niche ambiance and why I find it inspiring for fan communities.
I had the chance to talk to Osamu Hiroka, who founded Tomiket, during the event. Horika-san founded this gathering ten years ago, by renting a room in the floor of a meeting building in the Bunkyô area, north-west of Tokyo, between Shinjuku and Arakawa. At the time, it was still called "Ideonly" and, as its name implied, focused only on Ideon amateur works and goods. It has now been seven years since the event expanded on all of Tomino's directing works.
A haven dedicated to Yoshiyuki Tomino
As Horika-san observed, the trend of Tomino's works isn't so strong in those days. Indeed, during my visit, I could see only 50 participants, 18 circles (so 25 people more or less), and about the same number for visitors when I was around. Male and female participants seemed equal in numbers, and I could only count three non-japanese visitors, as the event doesn't seem very well known. I only found out about it by chance on Twitter. Demographically speaking, I also appeared to be the youngest visitor to this event, apart from their young kids, most of the other participants seemed to be in their 30's or 40's. An intimist event that was taking place inside the small space of a unique room, where Tomino's directed works were projected on a wall while they played songs from the Mobile Suit Gundam soundtrack. Gunpla and other mecha models such as Dunbine or Ideon were also exposed, and we could participate in a drawing contest to win wonderful Rick Dias or FA-010S Full Armor ZZ Gundam plamodels.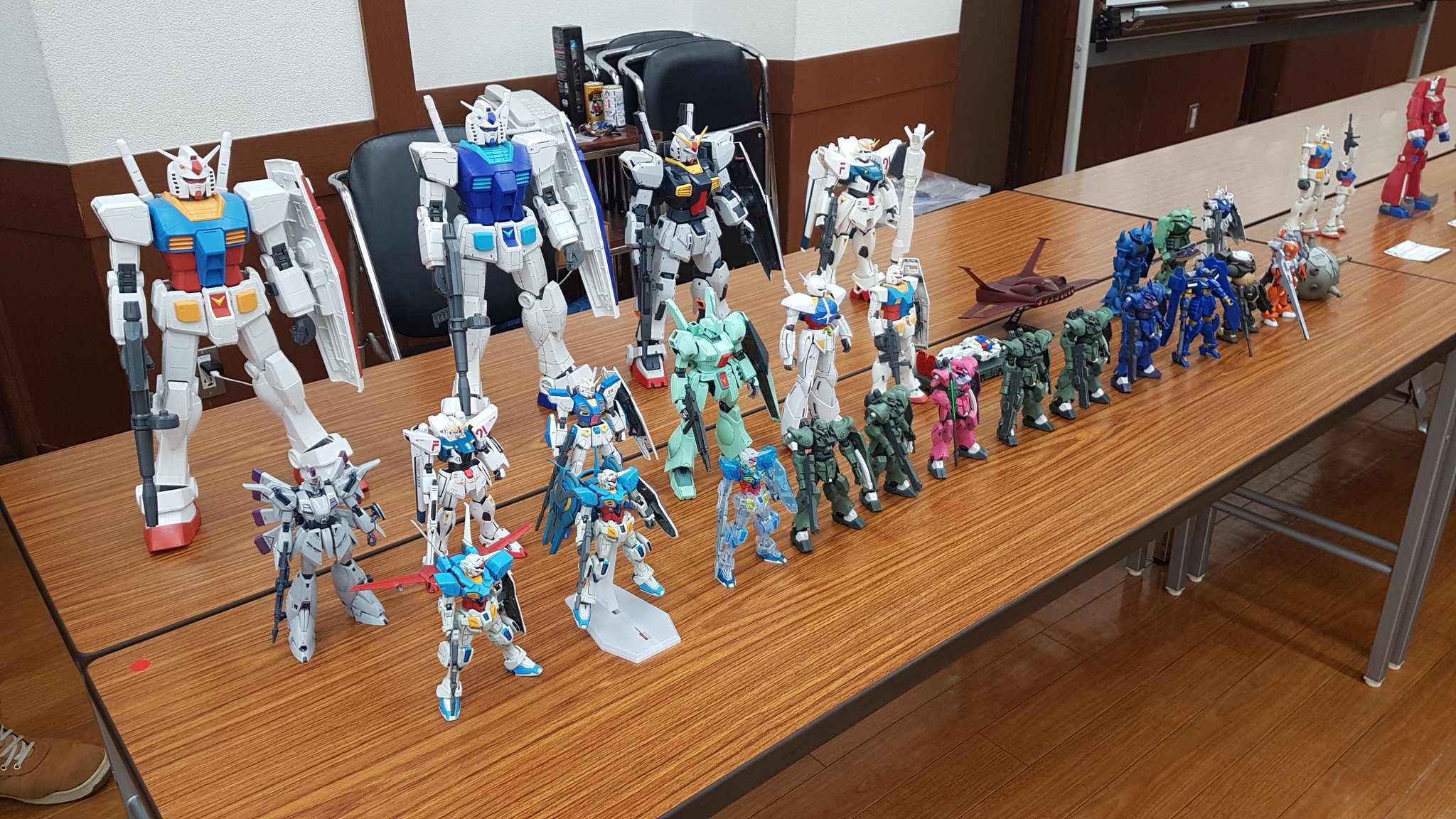 Exposed works were as diverse as Gundam and Ideon for sure but also Dunbine, Daitarn 3, L.Gaim, or Xabungle, in genres such as comedy, love story, or parody, especially Pop Team Epic ones which seemed pretty popular this year.
To have a more detailed description of the featured circles and their works.
Time for
L-Gaim

Haul Time

I started with Teikoku-san (帝国序曲) postcards and Zeta Gundam record book: The Arrange. I followed him one year ago on Twitter and, as a Zeta Gundam big fan, particularly enjoyed his work and style. Poses, outfits, and colors are always joyful, radiant, and bring me back good memories from the show.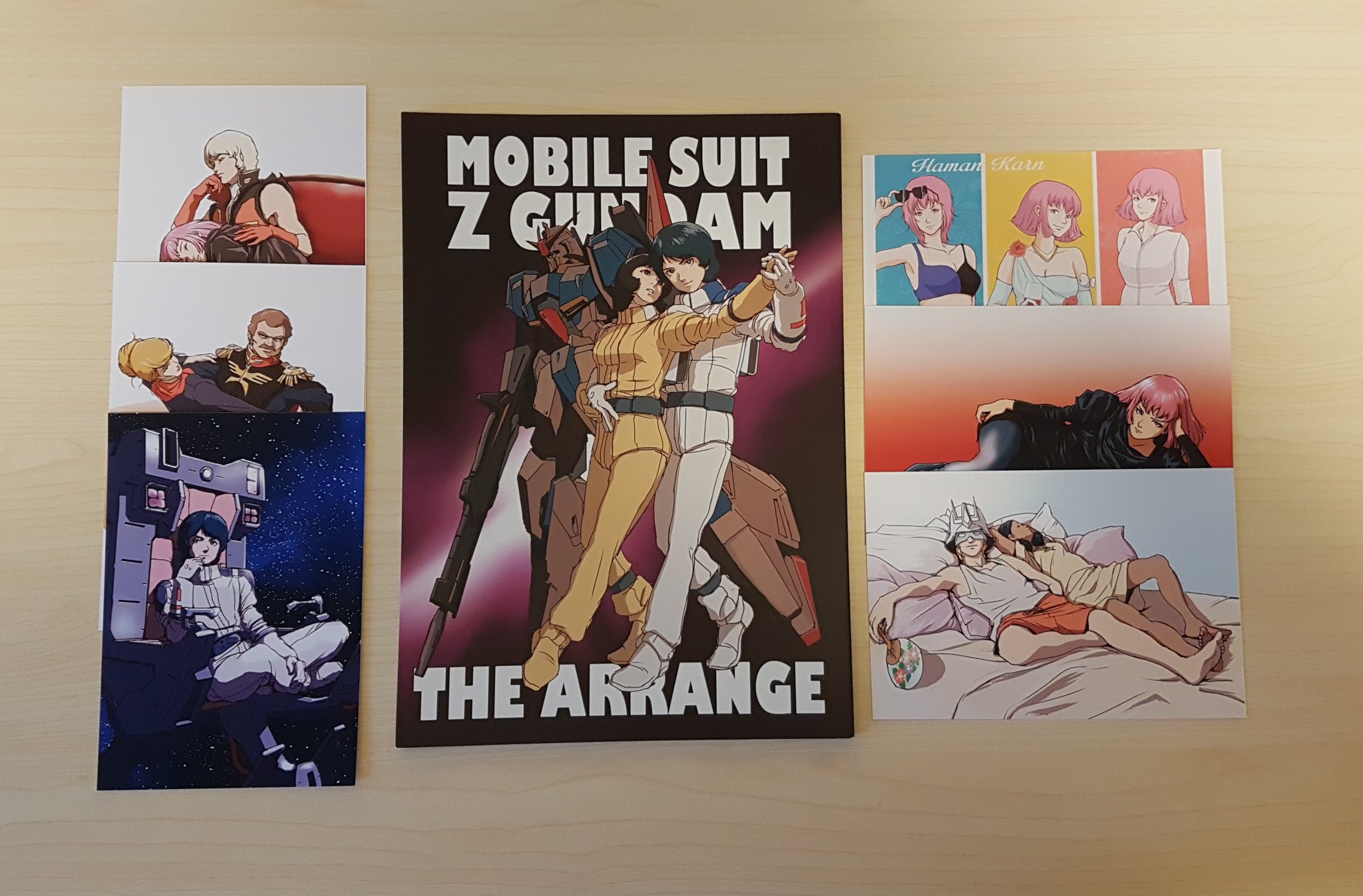 We have some rare occurrences of Gundam 0079 stuff by Iwakuni Kogyo (岩国工業) focusing on mecha battles. I like his choice for thick lines and the use of movement lines giving a feeling of heaviness and power from robots.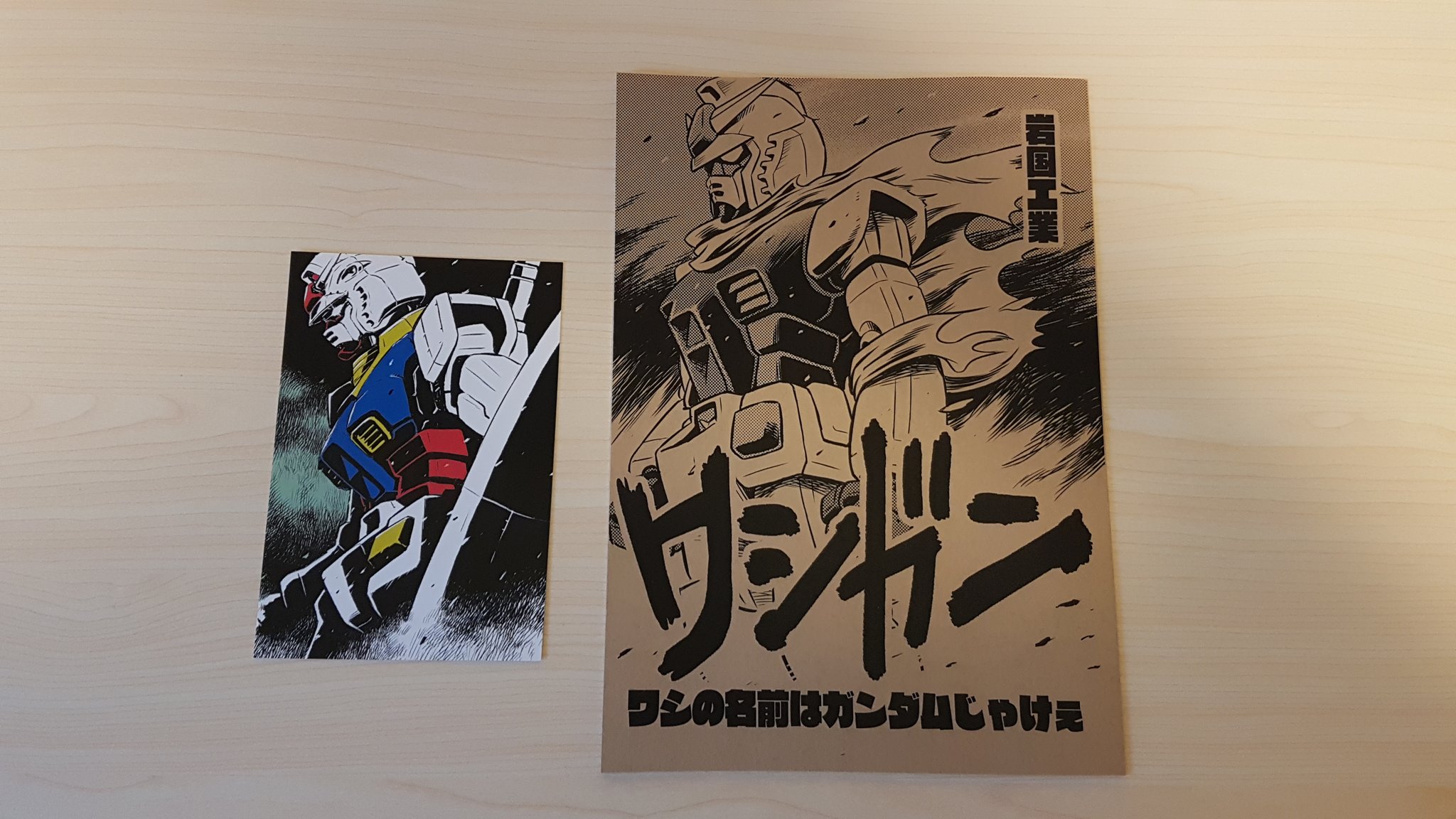 A beautiful homage to Universal Century's Amuro/Char saga and Tomino other works with a well-crafted pamphlet with shining bright colors. Umegrafix-san also draws Xabungle doujins whose covers give some fresh summer vibe. His digital art focused on Dunbine stood out with an attractive choice of colors. Eric, a Spanish guy, also helped him on his stand!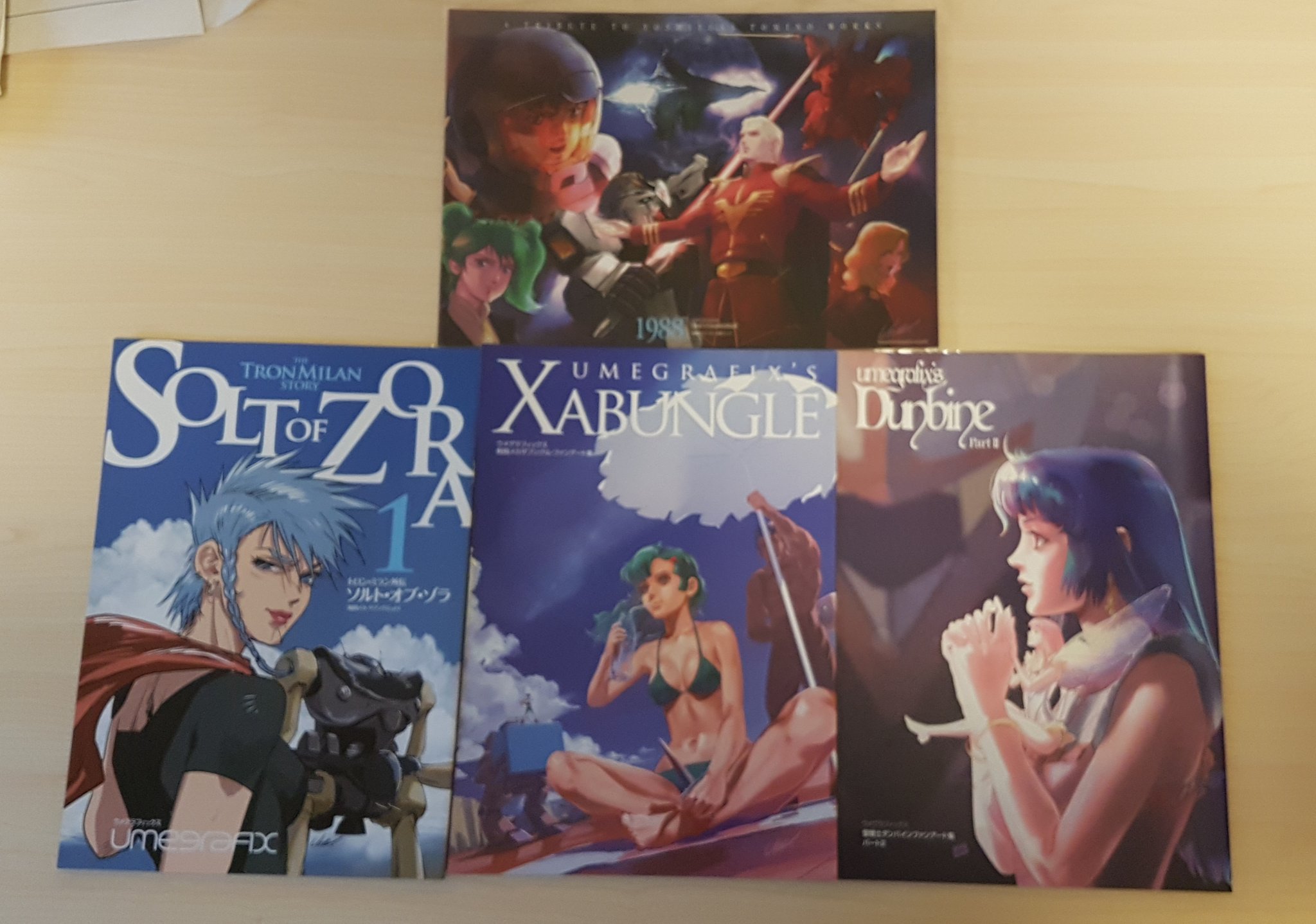 Talking about Dunbine, Space Fatouchee's also produced a zine only focused on it and especially on the faerie Silky Mau. I particularly like the edit on the back page.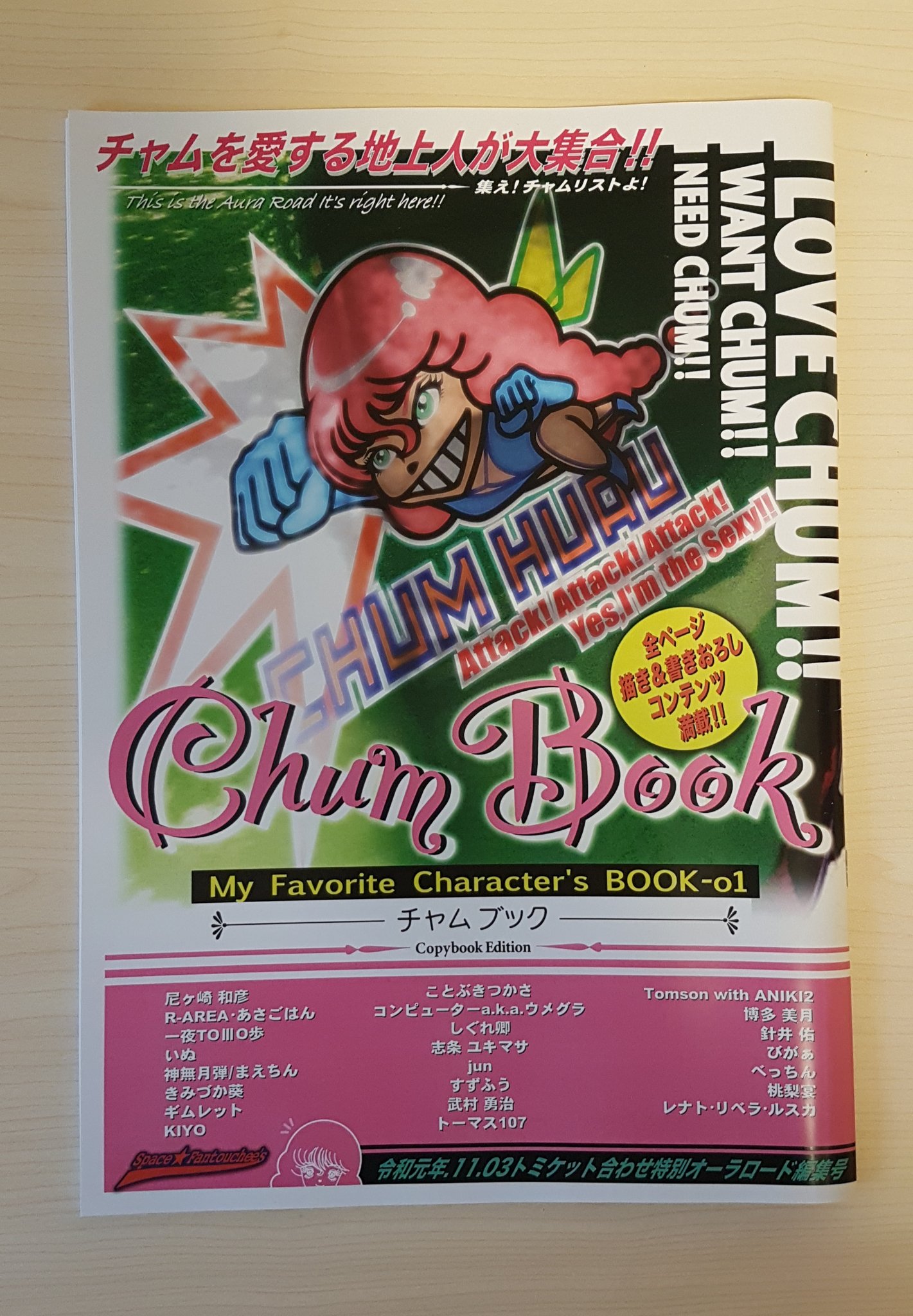 I appreciate Haganyan's (はがにゃん) delicate lines and sweet love stories on Turn A Gundam: Someday One day and Shiawase no kakera ni boku wa (幸せのかけらに僕は). She gave out an original Game of the Goose on the theme of Turn a Gundam with your purchase.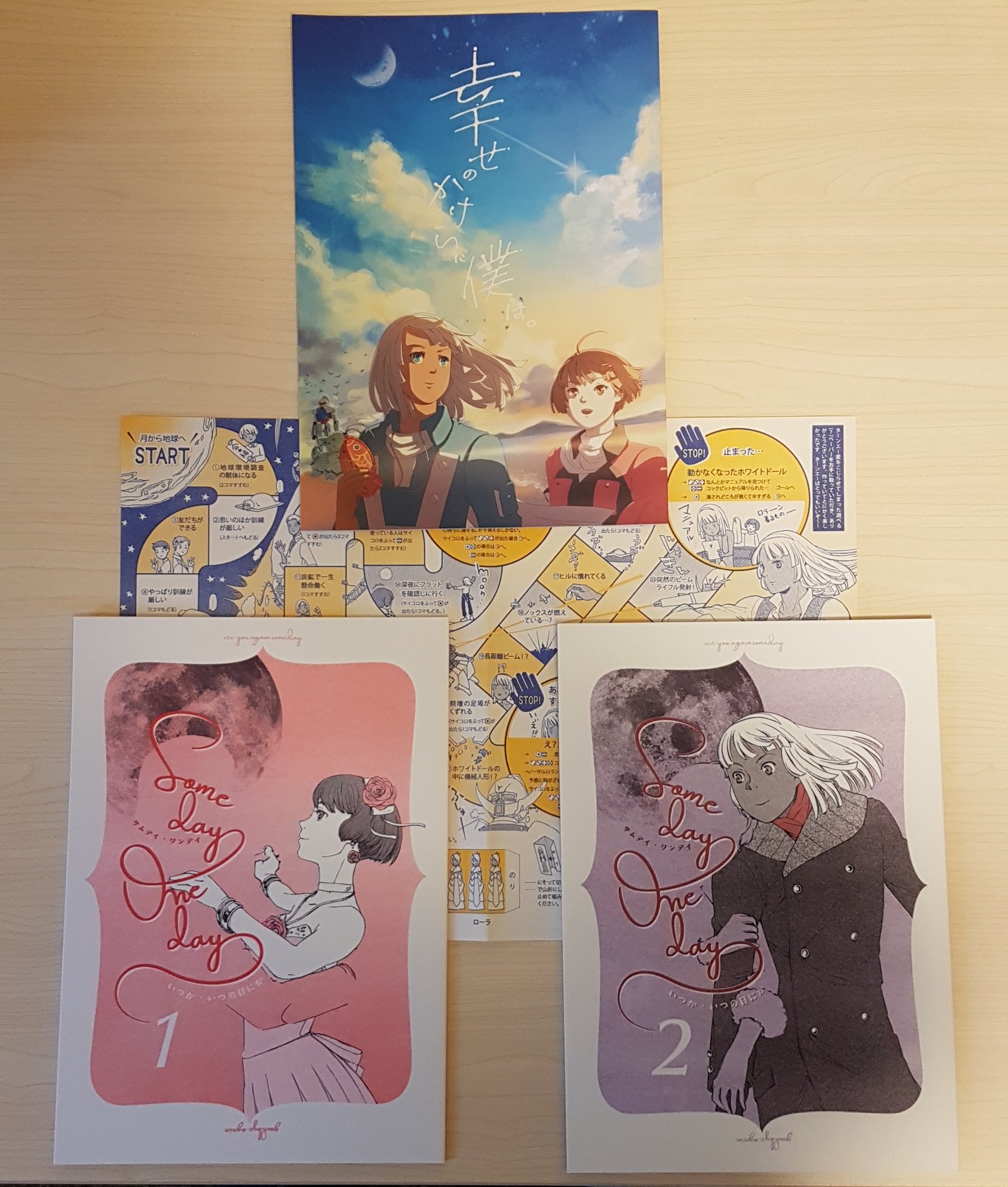 Ideon was pretty popular, especially fun Pop Team Epic parodies mentioned before. Iromo no tei (イロモノ亭) referential otaku gags work the best for me. She also produced an Ideon x Pop Team Epic parody doujin, but if you're not sensitive to this kind of humor, @moto_ho's Log Dow Shôkai (ロゴ・ダウ商会) love stories about Bes and Karala sweet couple can also melt your heart.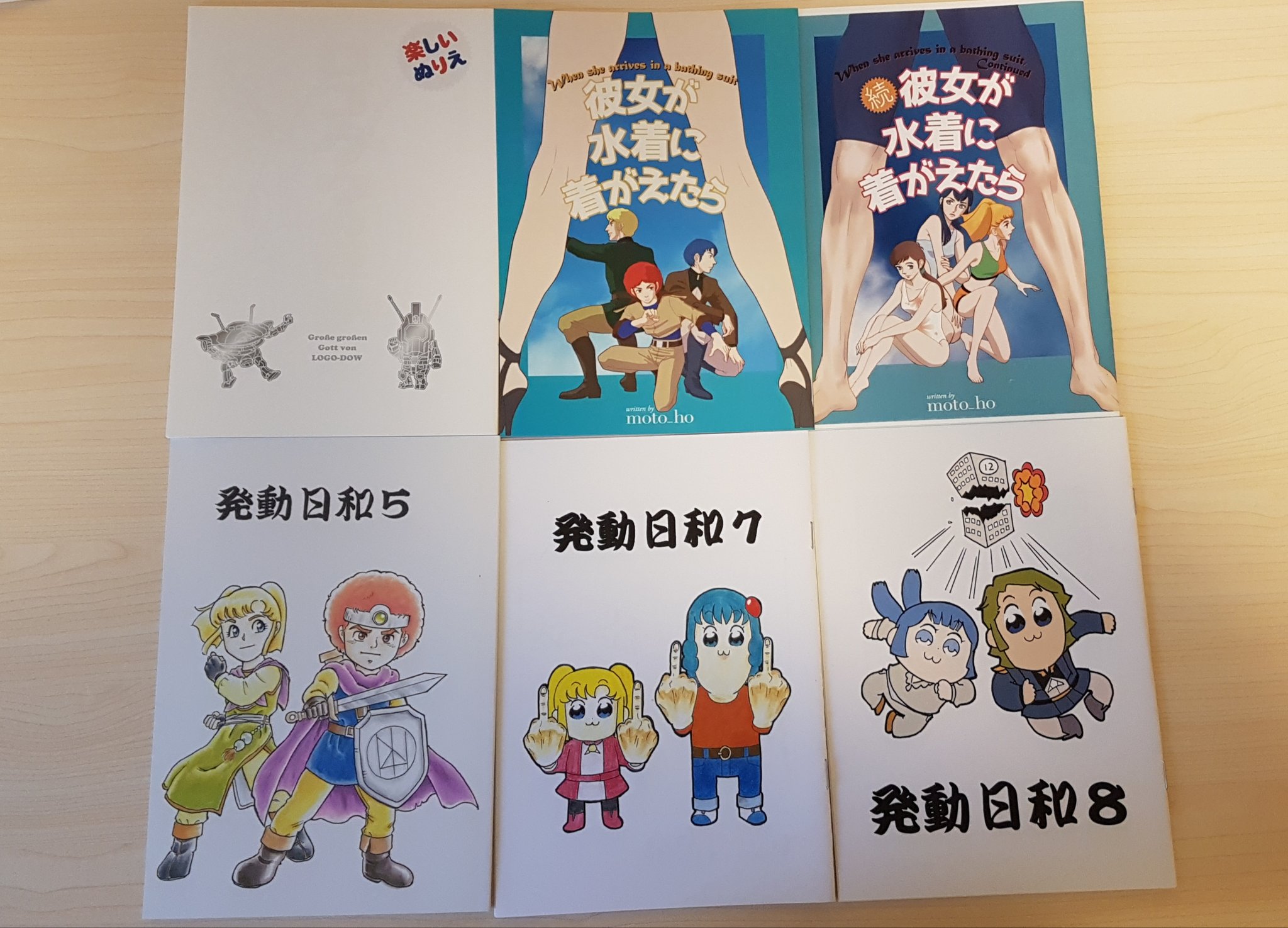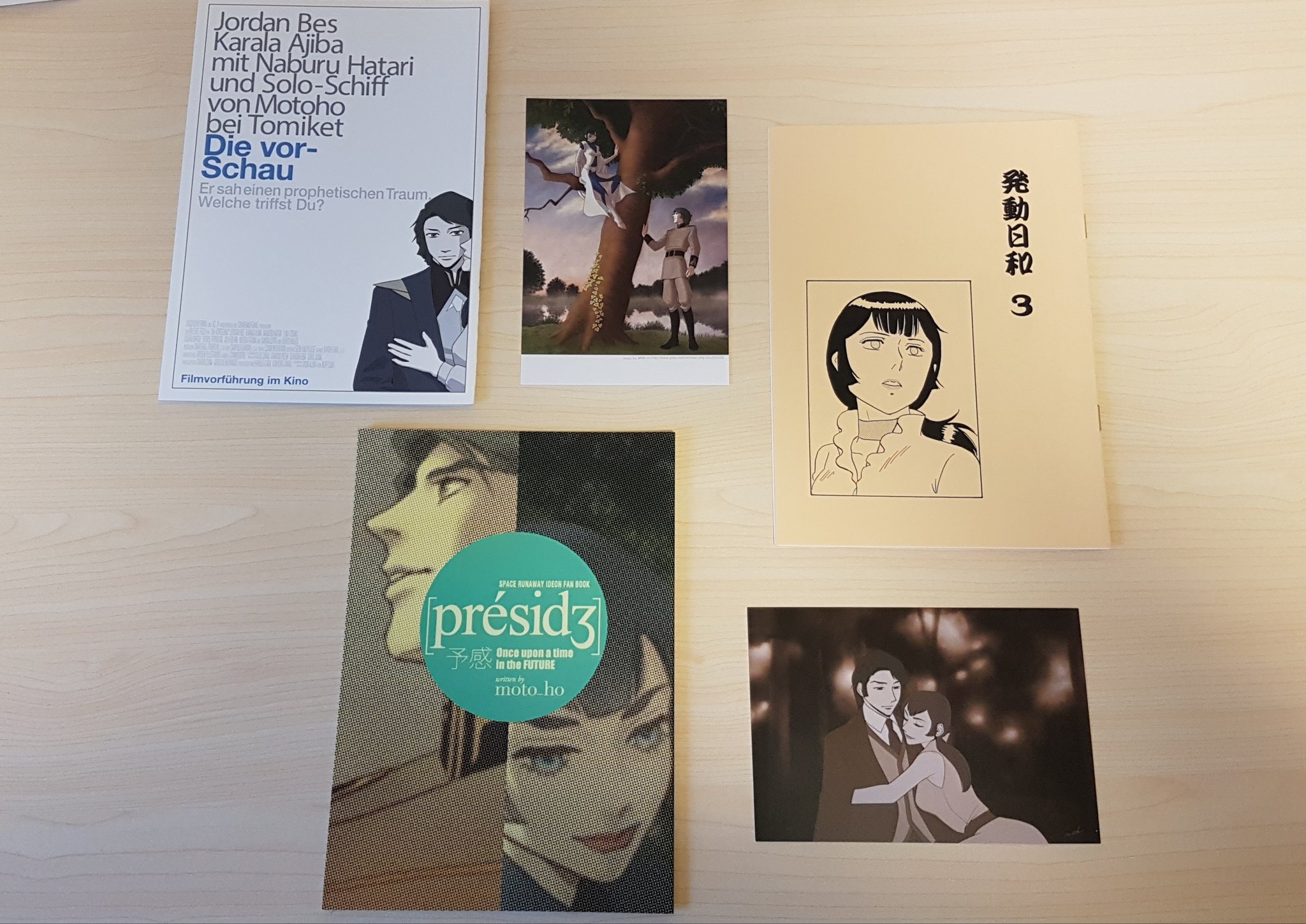 For pure illustration, I can only recommend you Reika's work from Furappa kurabu (フラッパー俱楽部). Her melancholic style stands out the best in her aquarelles.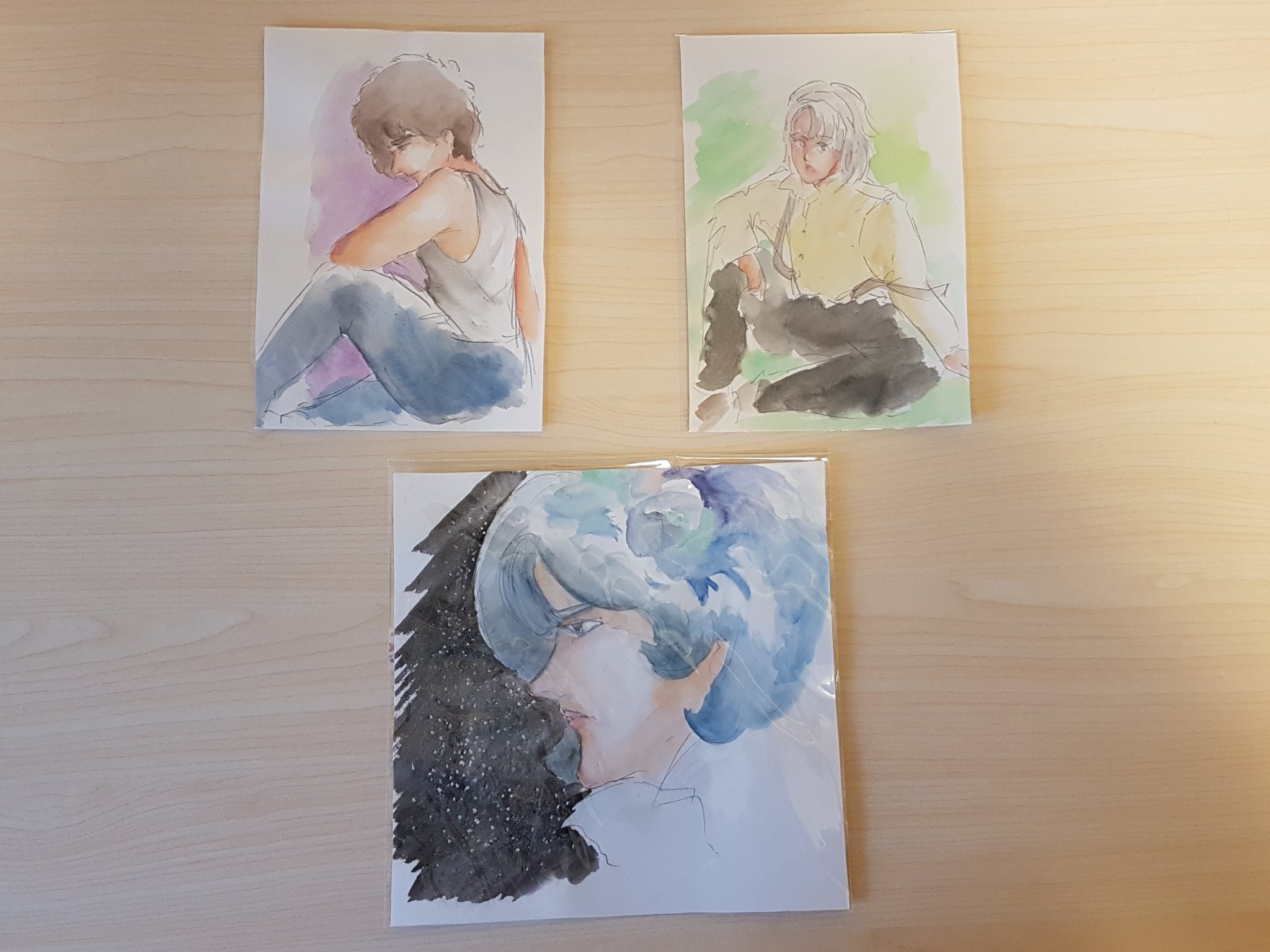 For erotic work, you'll have to turn toward Vigwer and Suzfou's stand, which were also the only ones drawing doujins on Daitarn 3. I like eyes and the faces' expressions but be aware of hardcore content.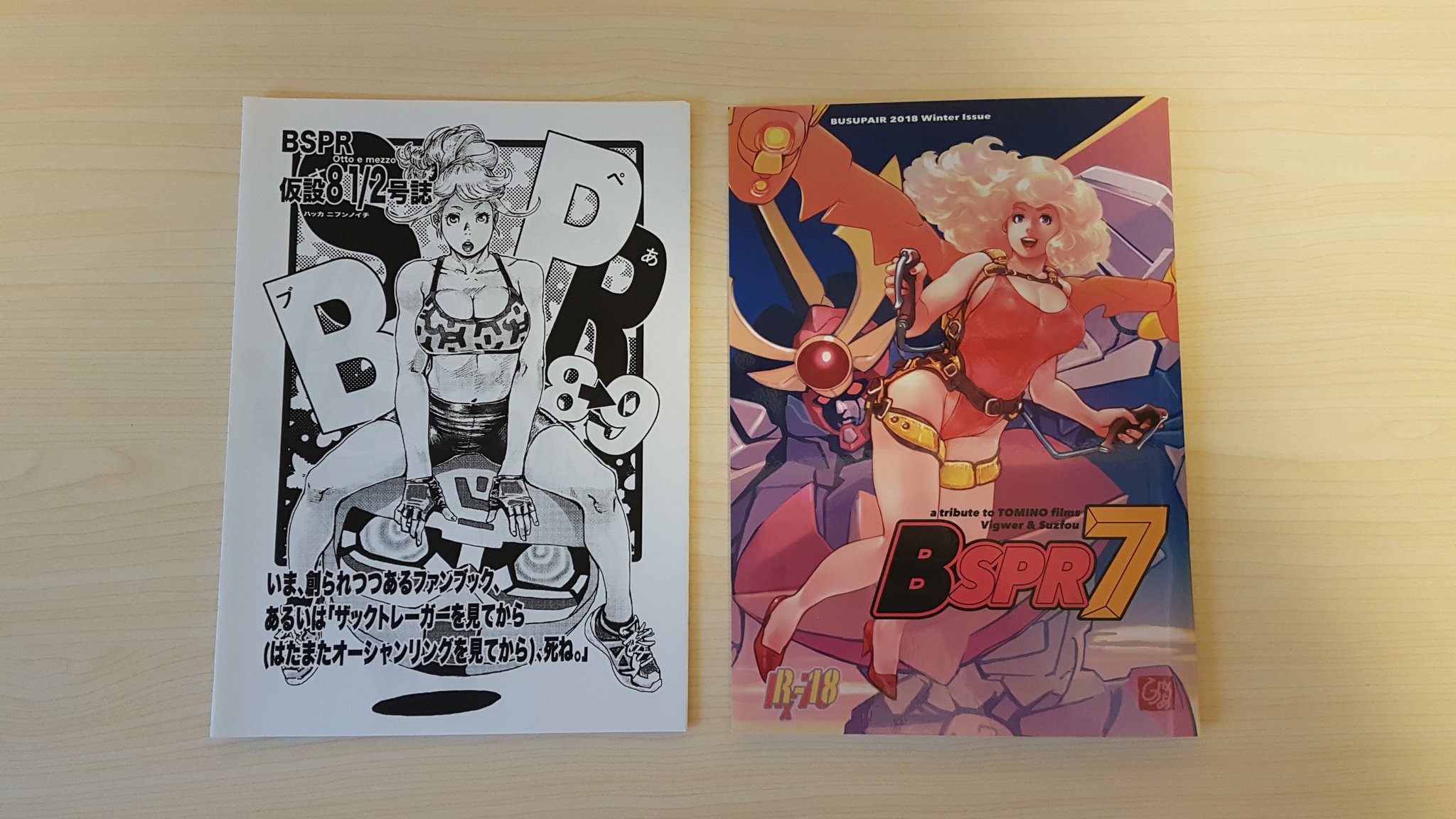 I also took various gags mangas from Kôsokusen (光速船) and Ayafushi King Abil (危うし!キングアビル) as well as an authentic hardcore fan T-shirt by Terasyo kai.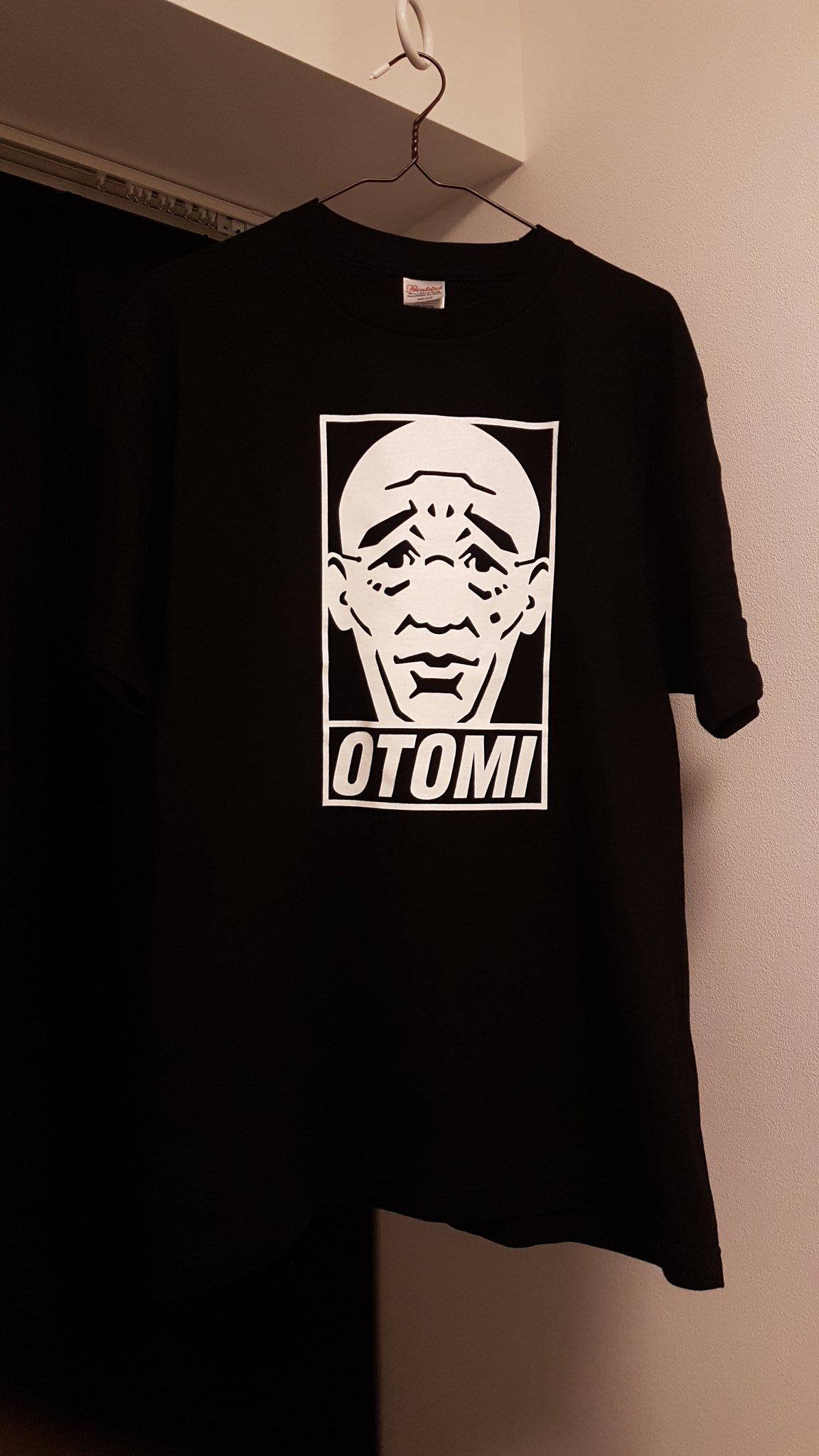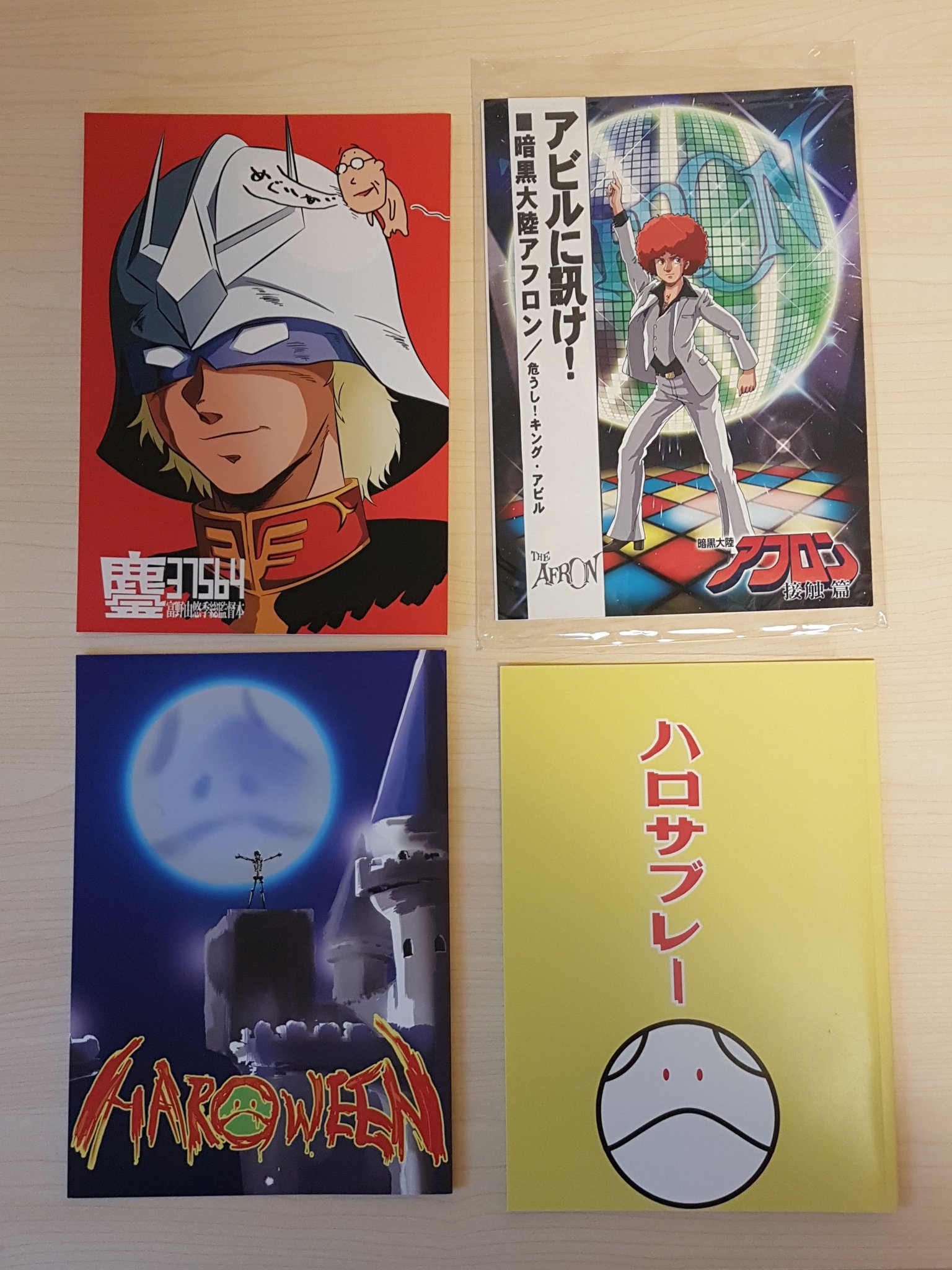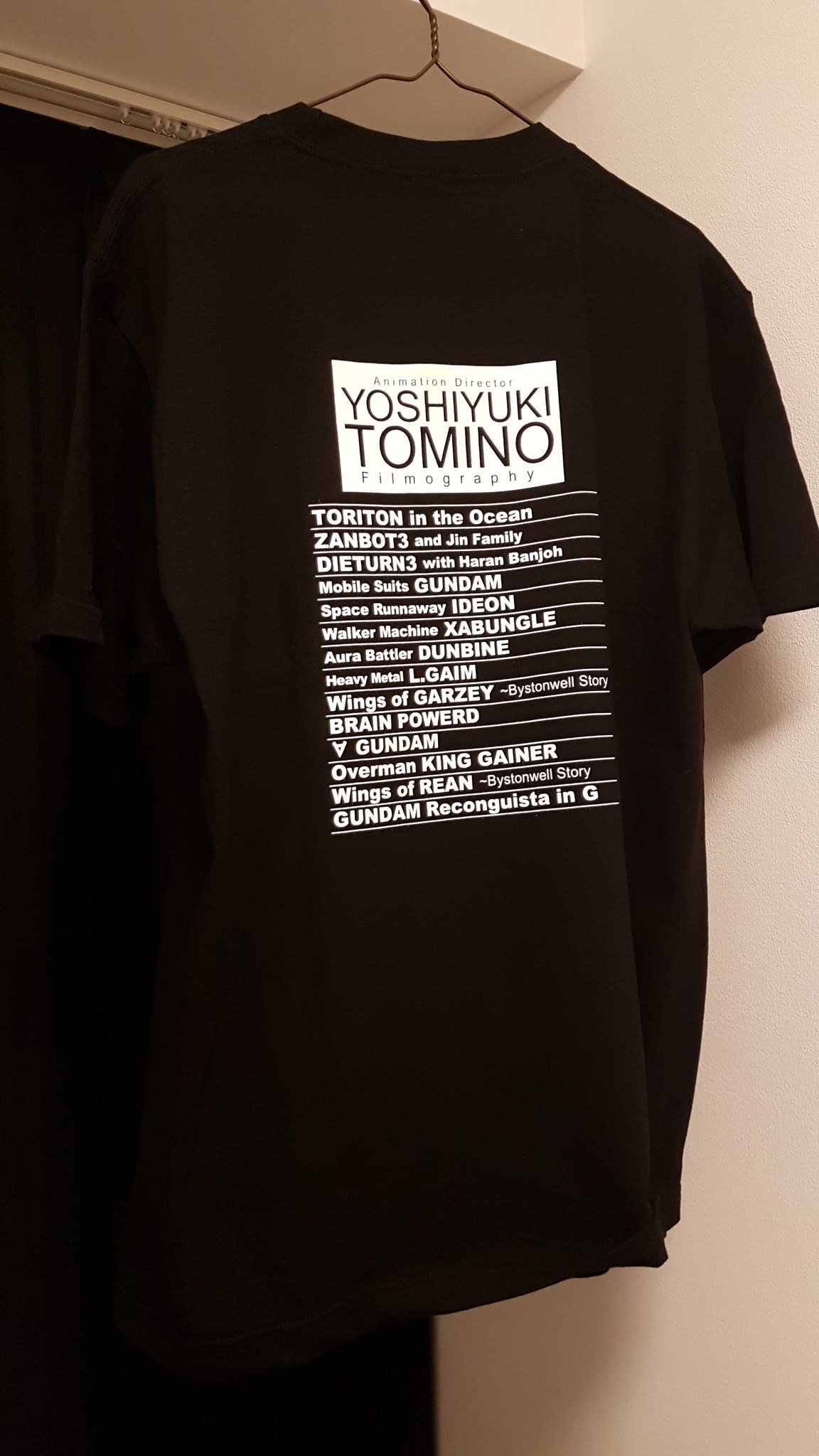 Doujin circles seemed to know each other as they, for most of them, already participated for several years to the event. We could thus observe them following the ageless tradition of greeting and visiting each other booth, buying or offering their works. Most of them took care of their booth in tandem to take a turn and talk with other artists.
Share your passion
Talking about communication, I strongly advise you to learn some basic Japanese before participating in those kinds of events. At first glance, some of the artists can seem hard to approach, especially toward strangers. Still, as soon as you greet them in Japanese, they will be more than happy to talk with you. Don't forget they are fans too and, apart from spending your money on doujins and illustrations, it's a great and unique chance for you to communicate with other hardcore fans, especially if you came from far away to participate.
There's a great chance they will be surprised by your knowledge of such niche works as a foreigner. As it is a small event, it has the benefit of creating a comfy space that soon becomes familiar, making yourself comfortable and inviting you to talk with others. Unlike larger fairs such as Comiket, where it's easy to be lost and engulfed in the crowd, you can (and should!) take your time here.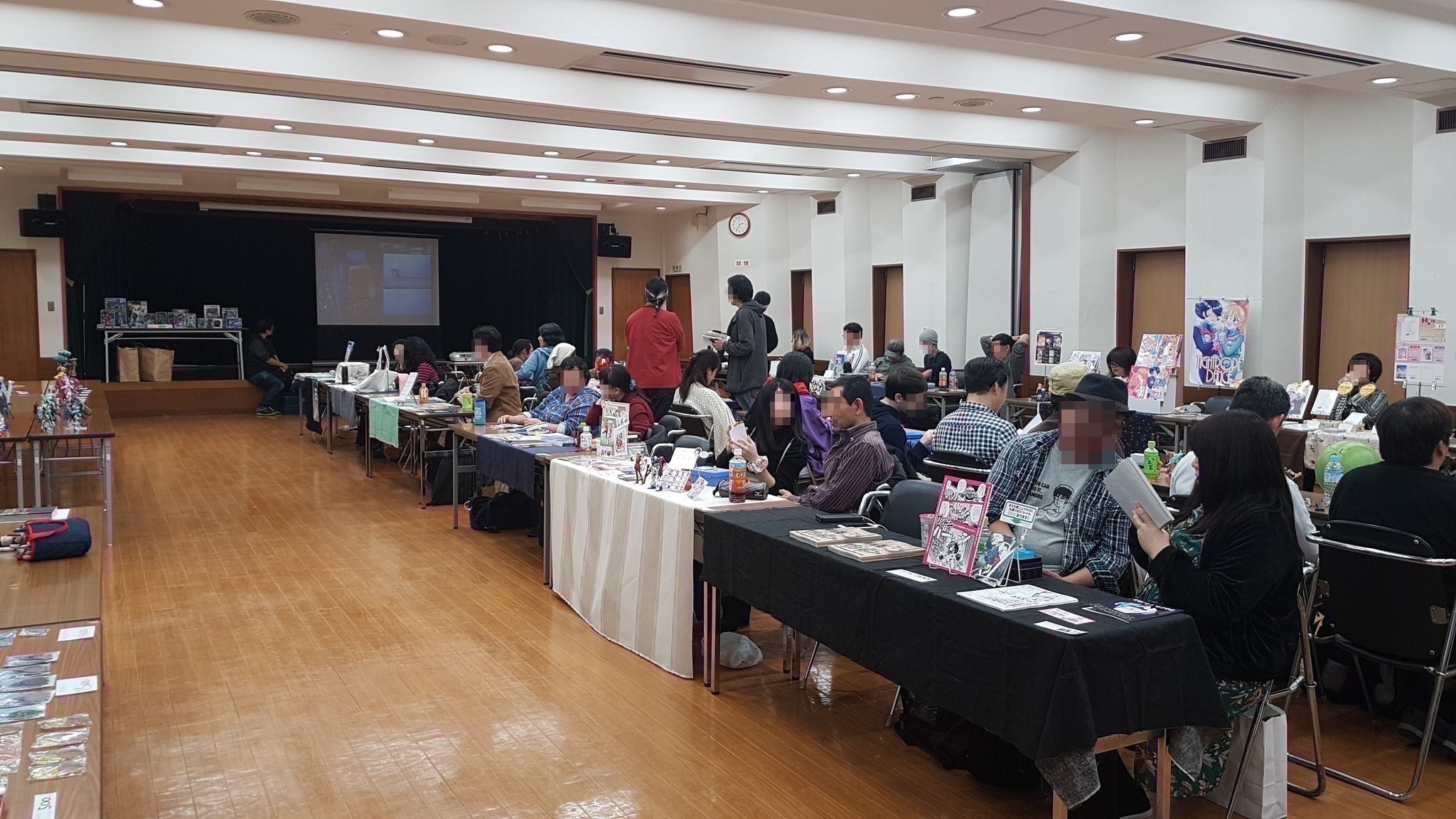 Even with my broken Japanese, I was able to talk about, among other subjects: Ideon, French movies with Ideon fans from イロモノ亭 and ロゴ・ダウ商会 circles, Reika from フラッパー俱楽部, 帝国序曲and みき from しゃぼ天フラワー and others. I was even able to talk about French animation with Horika-san, who was familiar with the French television show Lolirock. Besides, although I couldn't join this time, a Nomikai will generally take place after the event! As you may know, alcohol is a great social helper, especially in Japan, you should take this chance to talk even more and more freely, with passion.
Come enjoy Tomiket!
I also advise you to tweet on the #トミケット if you plan to participate as it will be easier for participants to find you on social media and keep contact with them. Thanks to that, I can still follow the activity of most of this session's members.
Next year's Tomiket will take place on November 29th. If you're a fan of director Tomino's work, I can only strongly advise you to take part in this event. Entrance fee is only 500 yens, and it's the best occasion to experience a small event ambiance and to talk about your favorite animes with Japanese fans who, since there is a cultural gap between them and you, could have radically different opinions than you. Please show Japan that occidental Tomino fans do exist and try to represent us the best as you can!
Like our content? Feel free to support us on Ko-Fi!
You might also be interested in