Yet another year comes to a close. As such, what better moment to reflect on everything that happened throughout it and what we plan on doing next year? Especially since, about the same time last year, we published a blog post to set goals for ourselves for 2022, I think it is a good opportunity to assess if we reached these goals and what we have learned throughout the year. I'll try to share some numbers to ensure we are as transparent as possible.
And to make it the ultimate fullfrontal.moe 2022 wrap-up, I have also asked the team members to write something about their favorite anime this year! Maybe it can be considered as the first edition of the fullfrontal.moe Anime Awards?
Like our content? Feel free to support us on Ko-Fi!
What did you expect? That was 2022
As said, at the end of 2021, I laid out some goals about what I wanted to achieve with fullfrontal.moe going into this year. I'll take a moment to give you more context behind what happened.
2022 was set to be a special year for the site as it was the first time I decided to dedicate myself full-time to the website. Until September 2021, I would manage the website while having a full-time job that would suck a lot of my energy and willpower. I just couldn't be very invested in the website, so I didn't feel legitimate to ask others to invest themselves more than I did. Hence the inconsistent publishing schedule, which Matteo carried throughout the first half of 2021.
In the summer, I quit my job for diverse personal reasons. I decided I would use my newly acquired free time and unemployment benefits to fully dedicate myself to what I love: this website.
I made many changes and sacrifices to make sure I could dedicate as much of my resources towards creating more content.
Towards the end of 2021, we were publishing two weekly articles, one short form Sakuga Espresso, and one feature article, and we were hosting one Twitter space to follow up on the larger articles. I was satisfied by this kind of schedule that kept the website alive; as such, the first goal I set for ourselves going into 2022 was to keep such a schedule.
As our most regular readers might have noticed, we did not keep up with it, and it quickly changed to let's try to publish at least one article per month, for a total of 29 publications throughout the year.
The failure to keep up with that objective can be explained quite easily. As the original article said, "with Dimitri overseeing this process, a more consistent rotation between the writers and more diverse and detailed subjects can be touched upon." Which also meant that the whole system relied upon me. If anything happens to me, the machine stops – as it did twice this year because of the health issues I faced.
I also underestimated the amount of work it would take to reach our other goal of publishing an interview per month.
I think our interviews are what sets fullfrontal.moe apart from the other anime or sakuga blogs. Through them, we are able to close the information gap between artists and fans and make first-hand, independent information available, something that very much lacks when it comes to so-called "anime journalism." Leveraging insider information to write interesting pieces about the industry is also praiseworthy; I just think that some of that information ought to be widespread as transparently as possible.
So what about our goal? We published nine interviews this year, close to the 12 we targeted. It already feels like a miracle we did as many as it has been the most difficult content to make, regardless of whether it was a cold call or at an event. If it was a cold call, we need to make sure we have a translator available and the funds necessary to pay them and pray that we get an answer. We had luck with some and were ghosted by others. It is a lot of back and forth and organization behind the scenes. It also doesn't come cheap, as we spent an average of $400 on these kinds of interviews. We waste money on the initial emails we send if we get ghosted. It's not much, but we're already on a tight budget.
When the interview is done at an event, it requires just as much back and forth with the events to get ourselves accredited and be given an interview slot. Thankfully, we mostly have had positive experiences with all the events we worked with this year. The event usually provides an interpreter, which makes life easier for us, except when we make life harder for ourselves and conduct the interview entirely in Japanese to make the most of the time available. Then there is also the organization and the costs of getting to the venue. On average, those interviews cost us about $200 to make.
The main constraints in conducting these interviews have been time, money, and above all, making sure we have a translator available.
That last point has probably been the biggest hindrance. Thankfully, we have recently been getting the help of Comrade Karin, a VTuber who helps us with transcription and translations when she is not streaming. Her work can not be understated as she has become key to us providing such content.
You may have noticed that we have published some of these interviews in Japanese. We want to focus some of our attention on it, as we have noticed a lot of demand for such content also in Japan. Surprisingly enough, there aren't many people daring to try their hands at it even there, and many fans are interested in getting more first-hand information. To us, it also helps us get recognized by partners in Japan and get more opportunities to conduct interviews. Even though it requires more organization, time, and money, we feel it is worthwhile in the long run to release some of our content in the two languages.
Regarding finances, as I stated before, most of them are taken from the $1000 of monthly unemployment benefits I get. I have adapted my lifestyle to allocate between $200 to $500 from them each month for content creation and development. I should be able to get them throughout most of 2023, which leaves me one year to think about how we will move forward. Ideally, I wish to make fullfrontal.moe my full-time work, which is what I will focus on.
On several occasions, Matteo has also participated in the costs. And above all, we have received $408 in donations from our generous donators. That is four times as much as last year, and we are extremely grateful for that. I have started crediting all our donators on the Support Us page. The donations have been able to cover the hosting costs and several of the tools we have been using.
Here is a more detailed breakdown of our costs this year:
Website hosting and domain names: $90

Website plugins and tools: $240

Translation and transcription: $1800

Travel and accommodation to events: $500
For a total of about $2600 of costs. I don't want to spend too much time talking about it, but it's still necessary to address it as it becomes a deciding and limiting factor in creating content regularly. As you can see, it's not a very sustainable model, and it will fall apart as soon as I cannot put as much money into it. One of the focuses of 2023 will be to find a way to continue providing the same quality or better while finding a more sustainable economic model. I don't emphasize it often, but allow me to do it for once: without your help, we won't be able to keep up doing what we're doing. If you think our work is interesting or noteworthy, please consider, first of all, sharing and discussing it.
First and foremost, we want to make sure our content reaches the people it needs to reach. Then, if you can afford it, consider donating, even a small amount. Every bit helps, so if you feel that we have given you $2 worth of information, it'll help us ensure we bring you even more and better content next year.
We don't offer exclusive rewards, aside from our heartfelt gratitude, because we don't want to gatekeep information or make empty promises. The reward is the content in itself. Without wanting to sound too alarmist, since we've been able to push through until now, but it might stop one day if we don't get more support.
New year, new Fufuro?
So what are our plans for 2023? Well, there has been a lot happening! All the work we did behind the scenes is paying off.
Last month we were contacted by JETRO (Japanese Exchange and Trade Organisation) and will collaborate with them to promote one of their anime-related programs. At the start of January, they will have a Kickstarter campaign to help fund five original anime projects by small studios. We will publish interviews with these projects' staff each week during the crowdfunding period. It is not a sponsored operation, we aren't getting a dime; it's an initiative we have decided to support because we are genuinely interested in it and care about the creators who have been selected, and we hope you will too.
Matteo has been in Japan since October and will stay until the end of August. Now that he has had time to settle down, we want to make the most out of it and use it as an opportunity to share exclusive reports on events happening in Japan and have easier access to interviews.
We're also thinking about expanding the nature of our content beyond just written form. One of my goals for 2023 is to create a series of high-quality video interviews. The goal would be to have a series of six to ten one-hour-long interviews with people occupying various positions in the anime and manga industries. It is a very ambitious and costly project, but I feel it's a direction we need to consider if we want to reach more people in a more accessible way.
We have also considered moving the Twitter Spaces we host to YouTube or Twitch. Aside from Twitter becoming a more unreliable platform, not being able to save and archive the Spaces has been our biggest issue. We have been sharing much important information through them, and we feel they must remain accessible. After addressing different logistical issues, we will probably transition to live streaming on a video platform into the second half of 2023.
I would like to find some more writers to join our team, two or three regular ones, and maybe host more guest writers. We want to hear more voices in the community and would be happy to give a platform to those who need it. If you are interested, feel free to contact us, either through Social Media or by sending an email at fufuro.moe@gmail.com, and we will try to work something out together.
And most above all, we want to hear from you: What kind of content do you want to see more of? Are there particular formats or topics you wish we would cover more? If you have any suggestions or feedback, please share it with us through a comment on the website or a message on Twitter. Hearing back from our readers is important to us so that we can make sure we head in the right direction.
The Fullfrontal.moe Anime Awards [tentative title] 2022!
Now that we have addressed all the boring stuff about the website's situation, I thought we could end the year in a much more fun and enjoyable way by having the members of fullfrontal.moe share a few words about the anime they have enjoyed most this year!
And let's be honest, aren't praises given by independent journalists worth much more than awards given by greedy corporations who enjoy a monopoly over their market?
Here are the fullfrontal.moe's team picks for best anime of the year!
Dimitri Seraki – Chief Editor
Bocchi The Rock! – TV Series, 2022, Clover Works, dir. Keiichirô Saitô.
I have thought for some time about what to pick as my favorite anime this year. There have been a lot of strong contenders, and I wanted to make sure I wasn't falling into recency bias. I thought about it a lot while considering every anime I've watched this year and asking myself: "Do I think this was better than Bocchi the Rock! ?"
I've concluded that, no, Bocchi is the anime I've enjoyed most this year. Its characters, although a bit archetypical, are extremely likable and relatable. You feel the team working on the anime loved these characters, and kerorira's work on the adaptation of the designs makes a lot of the appeal. The originality going into the visuals isn't overdone but brings a breath of fresh air to the genre. It takes some of the great experimental ideas that could be found in recent years' Kamikaze Dôga anime, such as Pop Team Epic or Gal & Dino, while not straying too far out of what is expected from commercial CGDCT anime.
When Bocchi started airing, I was compelled to compare it a lot to K-On! as both are 4-Koma mangas published in Manga Time Kirara Max about girls involved in a rock band, but that's more or less where the comparison ended. Now I feel confident enough to say that there is another comparison to be had between Bocchi the Rock! and K-On!: Their impact on the anime community. It's still a wild guess by me, as only time will tell if people still keep posting and talking about Bocchi 15 years from now.
Matteo Watzky – Editor
Chainsaw Man, TV Series, 2022, MAPPA, dir. Ryû Nakayama.
MAPPA GOAT 🐐
(Matteo wanted to write something about Akiba Maid War, but he was too busy to write about it, so I will go by his last words)

So that is what these so called "anime scholars" are like?
Jamal – Writer
The Girl from the Other Side, OVA, 2022, WIT Studio, dir. Yûtaro Kubo and Satomi Maiya.
This year's lineup of anime films was rather diverse, from a blockbuster battle-shonen adaptation to an experimental concert that incorporated animated music videos and much more. Better still, this year, I was able to watch and cover Masaaki Yuasa's Inu-Oh, which quickly became a new favorite of mine. However, for this spot, I would like to bring some more attention to the other film which stole my heart, namely The Girl From The Other Side.
Despite the fact that I was already a fan of Yutaro Kubo's pieces prior to the film, alongside works made by various Geidai alumni, I was still taken aback by what this film had to offer. Co-directors Yutaro Kubo and Satomi Maiya constantly play around with the texture and shape of the world they're constructing in order to reflect the deep yet fragile bond that exists between the main duo, Sensei and Shiva. The most pivotal parts of the piece push this idea to its limits, making for a delirious experience that is easy to get lost in. The Girl From The Other Side is an open-ended, ambiguous story about the relationship between the body and the soul that I have not been able to stop thinking about since its release.
TheCynicClinic – Writer
Bocchi The Rock! – TV Series, 2022, Clover Works, dir. Keiichirô Saitô.
In a year with a lot of incredible anime and a particularly stacked Fall season, the sleeper success of Bocchi the Rock! is all the more impressive. For all the memorable elements about the show – the medium blending art shifts, the banshee shriek from episode 4, the "she's just like me fr fr" moments – the thing that strikes me the most about it is how balanced it all is. Sharp comedy, genuine character progression and growth, the absolute tunes, and evocative and varied visuals – they all flow and harmonize together in a way that mimics Kessoku Band itself. 
Each of the main characters has their own quirks and flaws – Bocchi is withdrawn and overly anxious, Kita is overbearing with her extroversion and is clueless about music, Ryo is a stoic miscreant, and Nijika has Dorito dust for dandruff. However, through their hard work, determination, and passion for their art, they're able to balance each other out and make their individual talents shine through in their music. The visuals are much the same way. If every shot was a media mix marvel, or if every shot was full of weighty sakuga realism, or if every shot had a melting Bocchi, they wouldn't hold nearly the same power – the same way a song of nothing but guitar solos would eventually get stale. It's the marrying of it all, the punctuated usage and pacing of the shots, that keeps the visual landscape as whole something greater than the sum of its parts. 
Chief Animation Director Kerorira spoke in an interview with Purizm, which translation is available on Sakugabooru, of how they decided not to make widespread corrections of each cut, instead opting to express each animator's individuality to allow for more variety and expressiveness. You've got to admit – that's pretty rock.
Buildknuckle – Writer
Delicious Party Precure, TV Series, 2022, Toei Animation, dir. Toshinori Fukasawa.
Now, this might come as a surprise to most people to see this show appearing in somebody's best TV anime of 2022 paragraph, considering the caliber of anime that have come out this year, but this is the only TV anime I've seen this year. So by default, it ended up being the best thing I've seen!
Delicious Party Precure is the latest in the long, long line of Precure series and one that is a perfectly fine watch every single week. It has very long and elaborate transformation sequences and heroines punching very silly-looking monsters. You don't exactly need much else from a series, right? The Precure have had to deal with stakes as low as "not wanting to eat those darn green peppers" right up to "a princess has been kidnapped" and now the Precure have to stop a coup-d'etat" and that's what keeps me engaged every week!
Delicious Party Precure's ridiculous premise is only enhanced by the fact that it is delivered as straight and serious as a shot arrow, and while it hasn't hit the extremely high heights of last year's Tropical-Rouge! Precure, it has been a perfectly fine series to follow along with.
I also hear the movie that goes with it is awesome, so there's that to look forward to as well!
Lolsebca – Writer
Do it Yourself!!, TV Series, 2022, Pine Jam, dir. Kazuhiro Yoneda.
What truly stuck with me with Do It Yourself!! this year is how both its style and theme worked well together to bring forth an unknown potential in anime's premises. This synergy is, to me, the mark of a qualitative artistic direction.
First off, on the surface, you've gotta admit the animation can sometimes look luscious – I especially remember using smears for rhythm in a funny bit – and there's a lasting depth that feels different with the expressionist backgrounds and their granular texture. Both coloring and linework have a rough and simple feel to them and contribute as well to give the overall appeal of Do It Yourself!! as a visually distinct anime, making the show unforgettable and relevant.
And then there's its theme, craftswomanship, bringing feminity to an activity that isn't thought of as such. This questioning of gender norms, something I particularly seek in anime, is also the way for characters of a CGDCT production to be given a refreshing agency, though agency itself is, of course, a staple of the genre – by that, I mean that Cute Girls Doing Cute Things is about them having the freedom to realize their human potentials. But the way the girls learn to depend on one another to craft things at a human scale also leads to other more indirect stakes, like ecological concerns (when they take unused materials from the neighborhood), the social links in society (between schools, businesses, and households), or the complex interactions between tradition and modernity (industrialized tools, blueprints made by computers, the bias against handcrafting…) is also endearing. I felt that, as a coming-of-age show, Do It Yourself!! told an interesting story for its audience.
Florian Abbas – Community Manager
Cyberpunk: Edgerunners, Web Series, 2022, TRIGGER, dir. Hiroyuki Imaishi
I have never been a seasonal anime watcher, but this year, I haven't watched even one of them. The only anime released in 2022 I watched is Cyberpunk: Edgerunners, the new baby from TRIGGER Studios, by director Hiroyuki Imaishi. Didn't play the game it is adapted from, and I never really wanted to either. 
But the anime was a genuinely good surprise. I was afraid that because it was a work made by order, it would restrict TRIGGER in their ambition, but after watching all of it in one day, I definitely think it was not the case.
This work is actually very different in meaning and atmosphere from what Imaishi usually produces and what kind of messages he wants to deliver. Trigger staff acclimated themselves well to that typical kind of cyberpunk despair with all the animation talent they could display.
Special mention to episode #6, directed by Kai Ikarashi, which has already become a classic, and a great piece of cinema. In itself, the episode condenses all the themes of the show and what it is all going to be about for David and his crew. 
Even if you are not a fan of TRIGGER shows, I highly recommend Edgerunners, as I think everyone can appreciate it.
With its two nominations, Bocchi the Rock! has the most nominations for favorite anime of the year, and I, therefore, award it with fullfrontal.moe's first Best Anime of the Year award! What better way to end the year?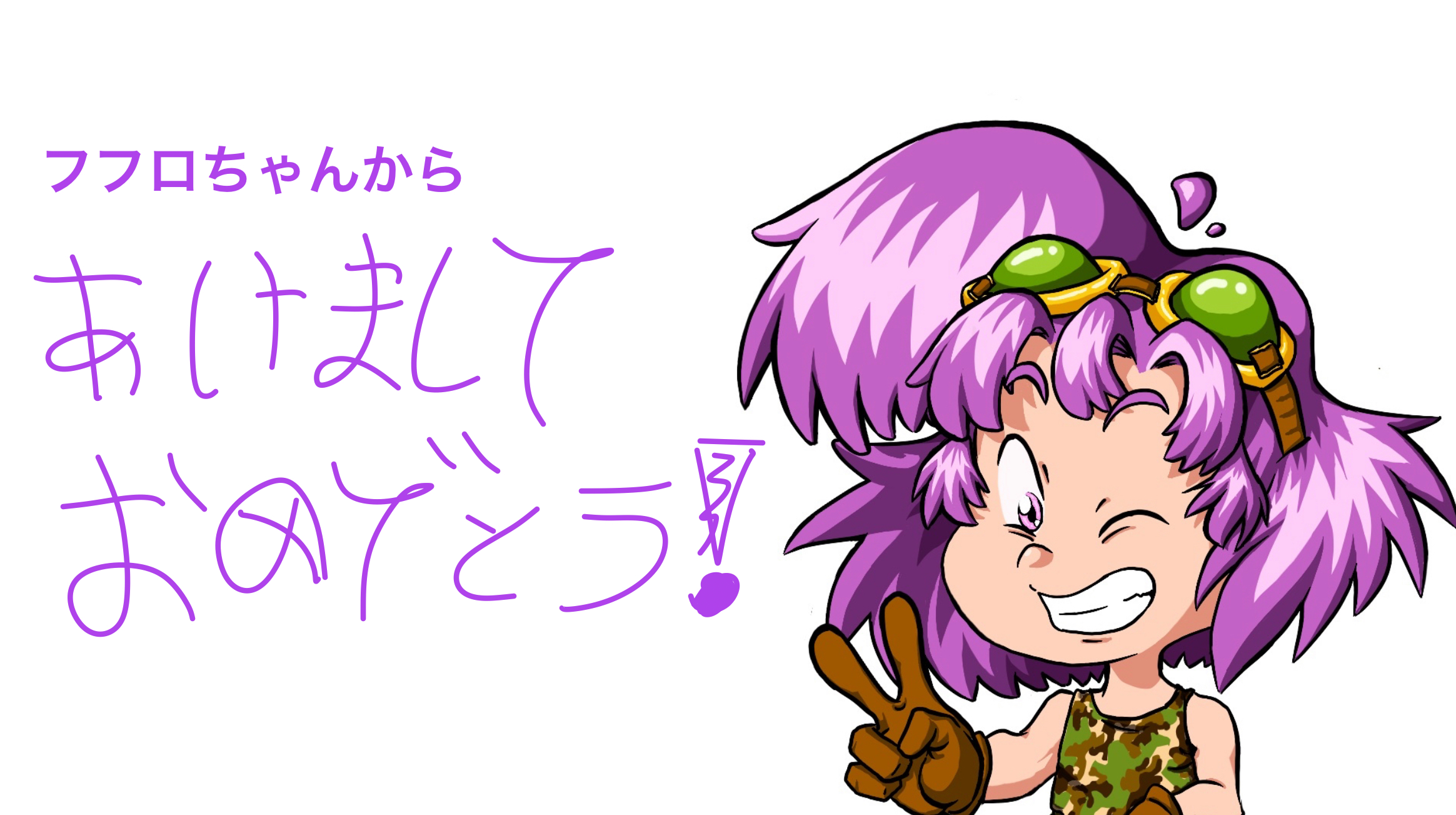 Like our content? Feel free to support us on Ko-Fi!
You might also be interested in