Ranking of Kings is a 'big' anime for various reasons.  First of all, this series serves as Yousuke Hatta's debut as a series director.  Hatta has made leaps and bounds of progress in the past few years, featuring as a storyboard artist and episode director on many of Shingo Natsume's directed anime such as ACCA: 13-Territory Inspection Dept. and Boogiepop and Others, which he also worked on as an assistant director.  Furthermore, Ranking of Kings is certainly one of the more ambitious TV anime projects taken up by Wit Studio.  Since the main protagonist, Bojji, is hard of hearing, the show finds clever ways to convey what he wishes to express to the people around him and us, the audience.  The same can be said for those communicating with the protagonist through their use of accurate sign language.  I think tasteful representations of people with disabilities are very needed within anime and television as a whole.  This on its own makes it a 'big' anime in my view.
However, the 'big' thing I want to focus on in this piece is the world that the show is set in.  At the heart of any underdog story lie obstacles that the protagonists are required to overcome.  In the case of Ranking of Kings, this is the large world that the characters find themselves in and the kingdom that they are a part of.  In this piece I would like to explore how the world is presented to us from a visual point of view and how the various portrayals of it expand the anime's political undertones as well as its central themes of challenge and camaraderie.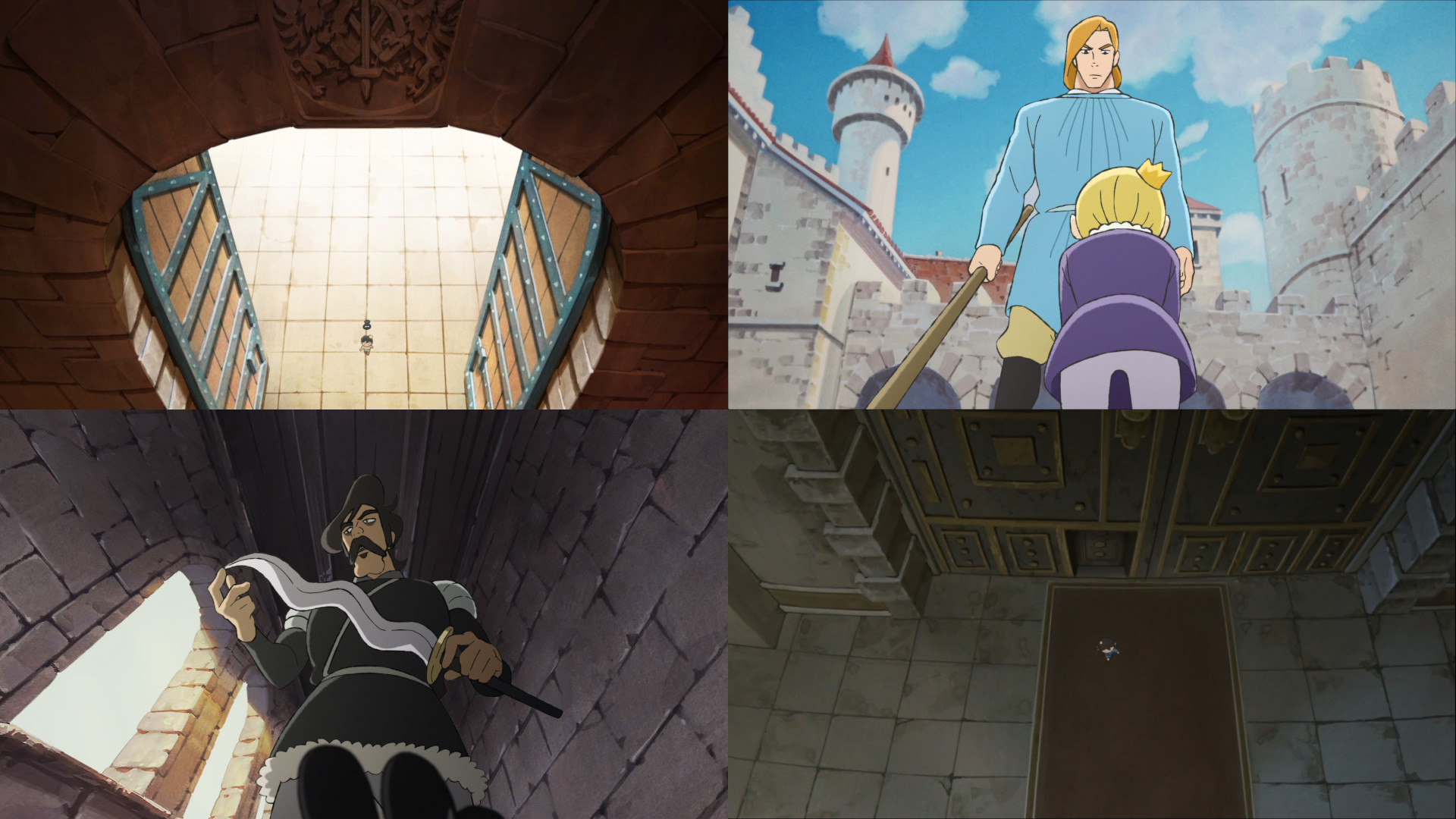 The First Episode
Storyboarded & directed by Yousuke Hatta (
八田洋介
) (Series Director)
The premiere episode does an extraordinary job at establishing the anime's sense of scale and setting the tone.  Hatta's low-angle shots are extremely intimidating and make us aware of who holds the most power in each encounter almost instantly.  By this logic, one can learn a lot about Bojji and Kage's place as outcasts as well as the size of the challenges that lie ahead of them from the visuals alone.  A similar case can be made for the high-angle shots in this episode, which demonstrate the lack of power that the pair have.  Hatta's cinematography lets us in on just about everything we need to know for the first episode, nullifying the need to heavy-handedly explain the existing dynamics and mechanics of the world.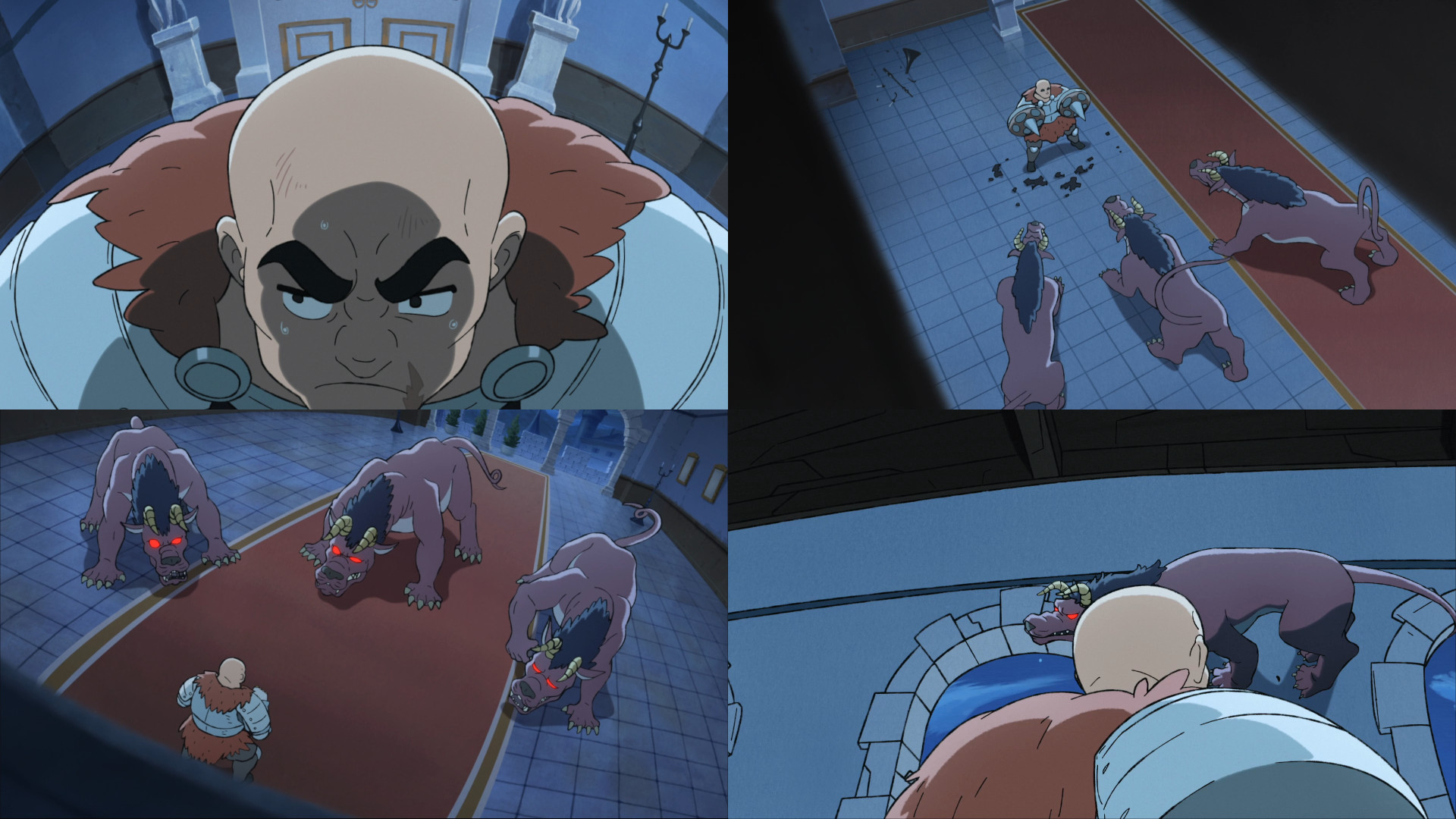 Episode Nine – The Dorshe Fight
Storyboarded & directed by Arifumi Imai (
今井有文) (Assistant Director)
Dorshe's fight in Episode Nine is arguably the biggest action sequence in the first cour of the anime and it does not fail to impress.  For an episode led by Arifumi Imai, who is mostly known for their work on various action sequences in the first three seasons of Attack On Titan, strong action sequences like this one are no surprise based on how much first-hand experience they have with them. 
Dorshe's battle against the clawed beasts is animated to perfection but what grabbed my attention (even more) was how well-shot it all was.  The decision to place the camera in multiple hard-to-reach areas within the room makes Dorshe's position appear more challenging than it already is and makes his opponents feel that extra bit more threatening.  This feeling is only added to by Imai's tight framing and spectacular use of the fish-eye lens.  The director's manipulation of space also says a lot about the nature of the kingdom.  By this time in the show, the court has been infiltrated by schemers and shady figures; Imai's visual language only reflects the current political situation that Dorshe and his allies are caught up in.
The Second Opening – Hadaka no Yusha
Storyboarded & directed by Shingo Yamashita (
山下清悟
)
Shingo Yamashita was the perfect artist to put together this opening.  The director harnesses the power of nature to show off the overwhelming world that Bojji finds himself in, synchronising nicely with Hatta's approach in the first episode. 

Since I'm quite a fan of Naruto: Shippuden, Yamashita's play with size immediately reminded me of their previous work on Opening 13, 'Niwaka Ame Nimo Makezu' which portrays the powerful village leaders (known as 'The Five Kage') as insignificant when they enter the presence of their enemy and force of nature.  As cliché as it may sound, the environment is its own character in Yamashita's openings and helps put the challenges that lie ahead into perspective.  
With that being said, Yamashita counterbalances his colossal environmental imagery with moments that radiate with feelings of warmth and companionship.  Although the world is presented as a large, mighty force, this opening indicates that the bonds that the characters share can make it a little bit easier to live in, especially for those who face difficulties trying to navigate it.
Ranking of Kings is a testament to the fact that worldbuilding is not a process exclusively carried out by staff based in the writers' room but by directors and storyboard artists as well.  The ability of the various directors to manipulate the scale, form and ultimately the character of the world makes Bojji's quest to become a strong, empathetic king an even more compelling story than it already is.  Ranking of Kings' strong messages about breaking down barriers and making a mark on the world and people around us are made complete by its visual worldbuilding.
Like our content? Feel free to support us on Ko-Fi!
You might also be interested in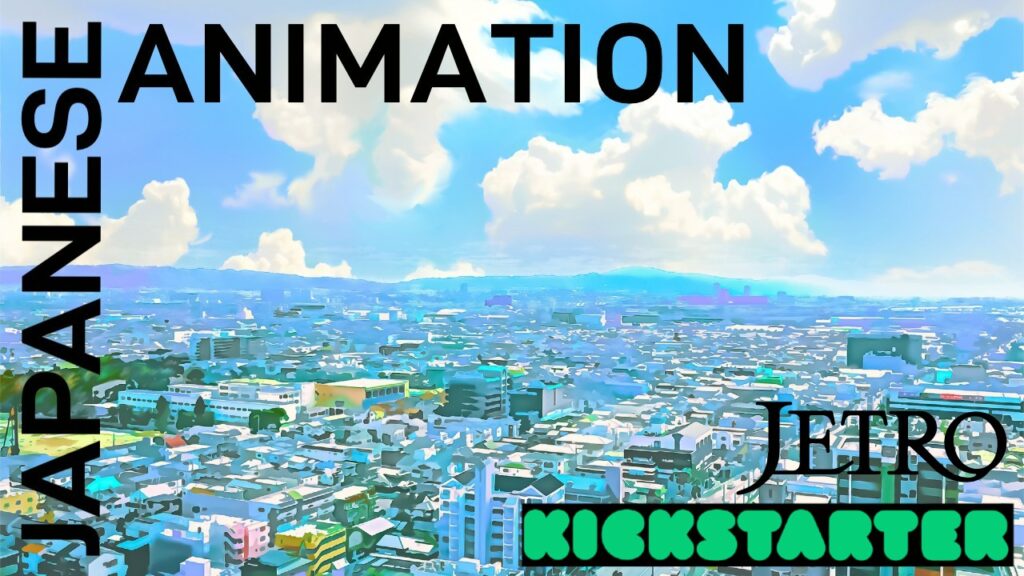 Supporting independent anime projects – a JETRO initiative
This week, five independent anime studios have launched crowdfunding campaigns on Kickstarter. While crowdfunding campaigns have already taken place to help finance anime productions, this campaign, in particular, is a bit special. Indeed, it is part of an...